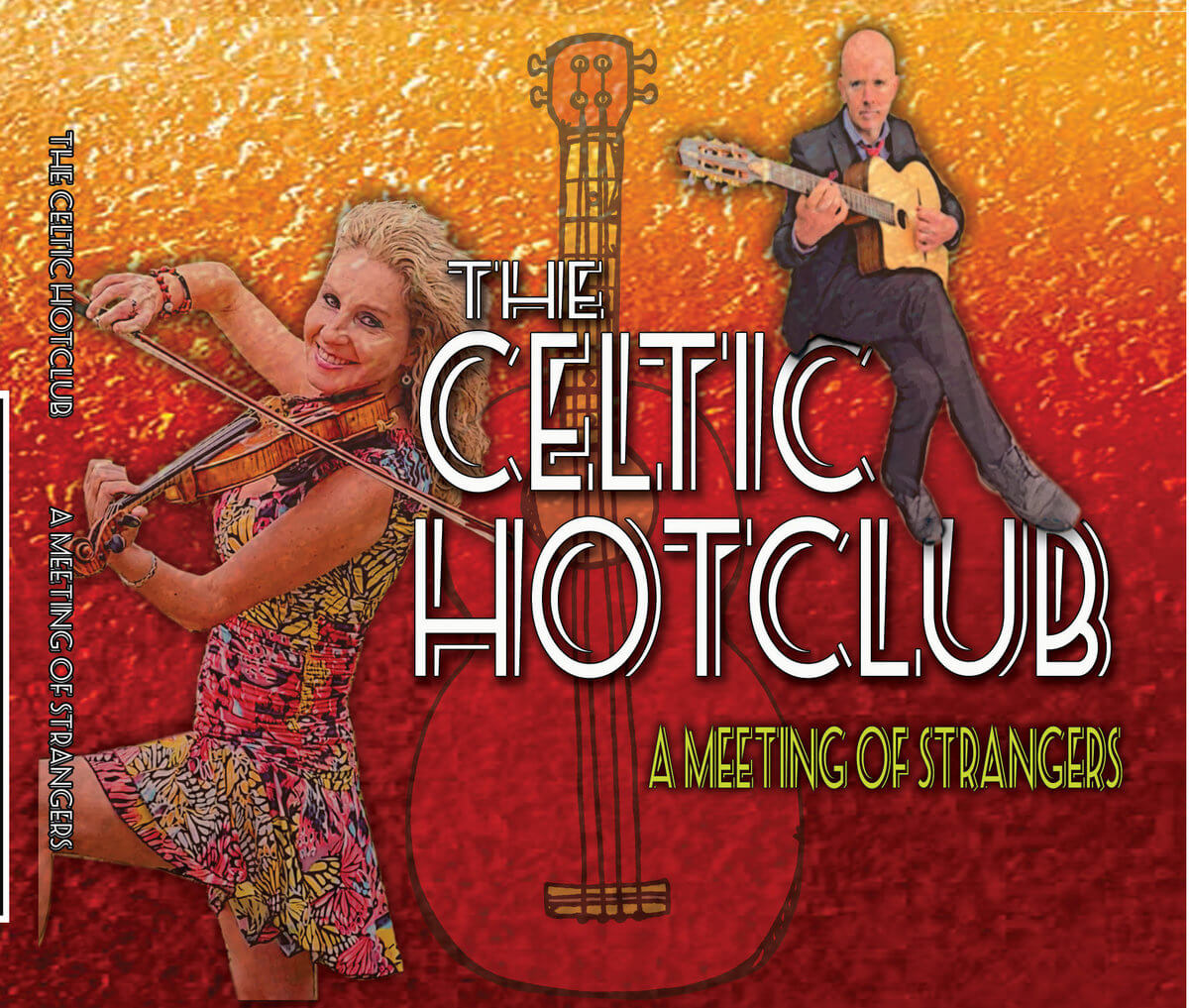 The Celtic Hotclub's new album "A Meeting Of Strangers" was released on November 28th 2021 and is now available on Jazz Ireland, Bandcamp, Apple Music and Spotify.
The Celtic Hotclub are a band who play celtic fused Jazz Monouche (gypsy jazz). Traditional Irish melodies and devices are drawn upon liberally, to inform and inspire our gypsy jazz themes, interplay and improvisation.
Virtuoso Violinist Anne Phelan (RTE Concert Orchestra) joins seasoned guitarist Eamonn Moran (Cotton Club Quartet), Rhythm guitarist extraordinaire Vincent "Teck" Jézequel (Brittany France) and rising star of the double bass Derek Whyte, to produce an album that creatively blends Traditional Irish music and Jazz Manouche.
Read more: New album from The Celtic Hotclub - A Meeting Of Strangers