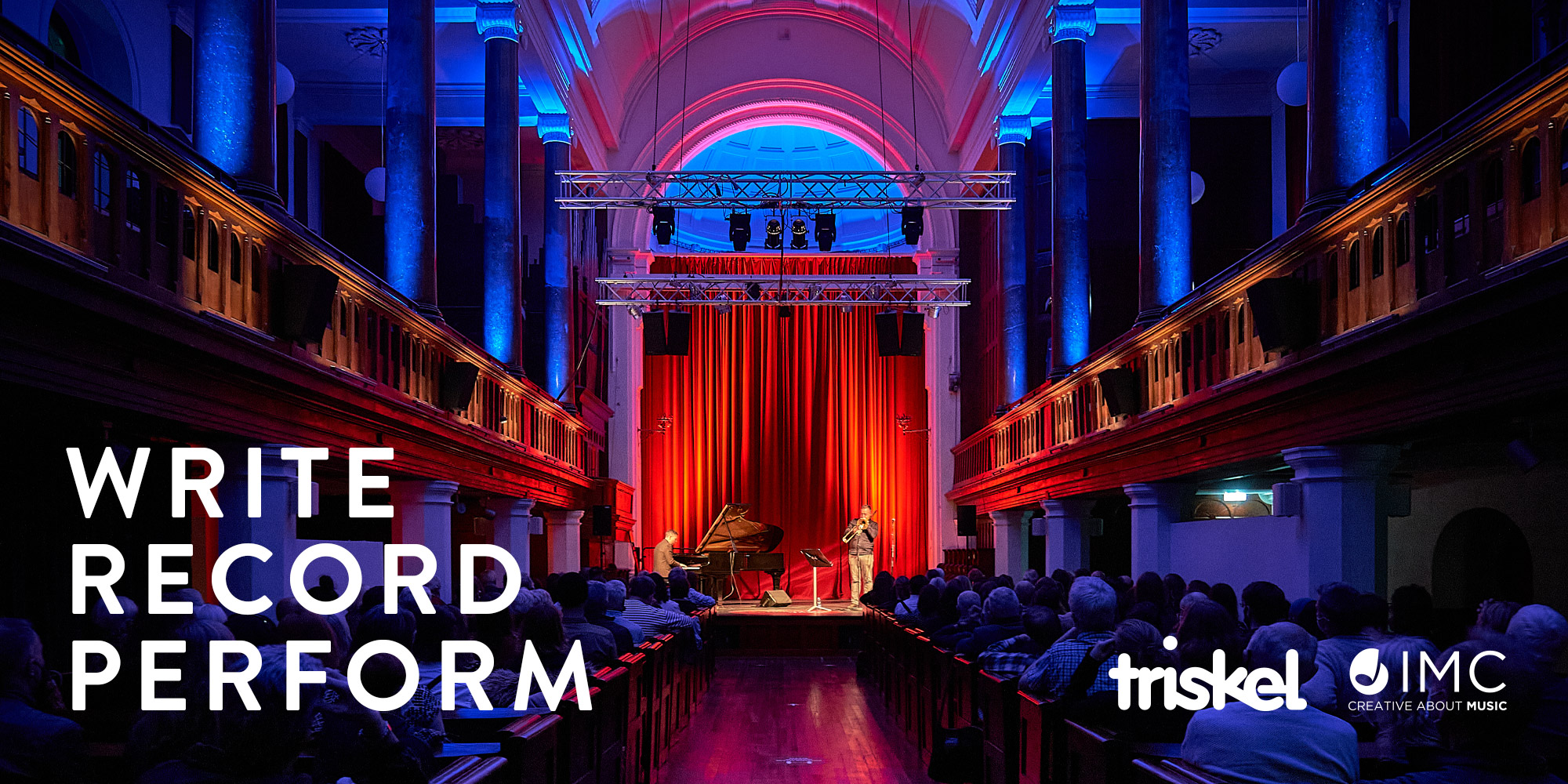 New residency and development opportunity for jazz and improvising musicians
Triskel Arts Centre and Improvised Music Company are pleased to announce a new edition of the WRITE RECORD PERFORM residency programme in partnership. 
This programme of WRITE RECORD PERFORM will allow a professional musician working in jazz or creative improvised music dedicated time, space and budget to develop a new musical concept in a holistic way. The work will be developed from its initial stages, professionally recorded, and finally, given premiere performances for audiences at Triskel in Cork and in Dublin. 
With a budget of up to €10,000 for the project, the artist will also have physical space to develop work at Triskel in Cork and at Improvised Music Company's Space Programme location in Dublin. Mentorship and guidance will also be available for the artist from Triskel and IMC.