STAR TUTORS AND A YOUTH ACADEMY IN PARTNERSHIP WITH MUSIC GENERATION SLIGO
Sligo Jazz Project's (SJP) International Summer School of jazz and improvised music returns as a live event this July 19-24 at ATU Sligo with a faculty of 30 international and Irish tutors and a full-blown jazz festival hand in hand with Europe's most inclusive jazz education event
SJP's Youth Academy partnership with Music Generation Sligo has also been renewed, with 20 subsidized places for young Sligo resident musicians aged 10-18 available at this world-class event.
SJP is a well-established international event running for 17 years, with a hectic schedule that leaves all who attend elated, inspired and educated. SJP's visiting tutors, many of them major international figures in the jazz world, play host to morning workshops from 10am each day at ATU Sligo, on a variety of subjects, then give masterclasses till lunch. Participants and tutors have lunch together in the IT canteen, and then get down to the business of working on their performance skills in ensembles. SJP Youth Academy has its own dedicated faculty to work with its youth ensembles.
SJP is all about inclusivity. There are no auditions for the summer school, though Sligo Jazz Project recommends a minimum grade 3 level of music theory is helpful to participants' understanding of the workshop material. Many junior tutors each year have gone from being participants for many years, to coming back as tutors, a fact which is testament to the strength, dedication, attention to detail and positivity that our participants are imbued with each year. Its not surprising: they really have been learning from the best!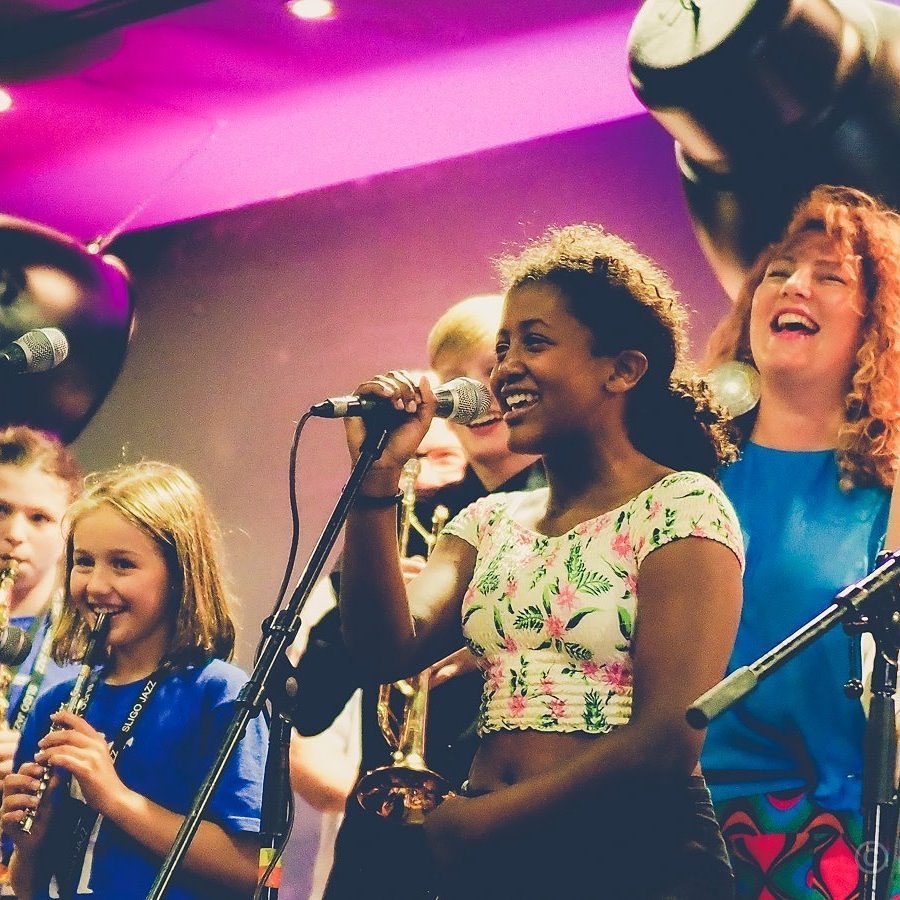 This year's faculty is arguably the strongest yet, including Artist-in-Residence Nikki Iles, an award-winning UK composer and pianist who has appeared on the UK Queens honours list 2022 for her services to music education. Also teaching and performing at the festival are vocalists Ashley Pezzotti (USA), Pete Churchill (UK) and Christine Tobin (Ireland), guitarists Phil Robson, Mike Walker and Stuart Hall (UK), sax supremos Paul Booth and Tony Kofi, trumpeters Ryan Quigley and Linley Hamilton, Trombonist Trevor Mires and Italian bass ace Federico Malaman. One of the world's great jazz educators John Goldsby takes another sabbatical from his work in Koln with the WDR Big Band to lead a faculty of international tutors on another triumphant return to the west of Ireland.
"We are so excited to be back in action with a physical event, and even more chuffed to be hosting it on the campus of Ireland's newest University, ATU Sligo", says artistic director Eddie Lee. "The last two years, with only virtual events, have been so difficult, with no possibility for participants to perform together or have live masterclasses. This year we are delighted once again to have some of the best jazz musicians on the planet returning to Sligo to teach and perform in a week where the empathy is palpable throughout the town of Sligo. Our fabulous jazz festival is always a smash hit with locals and visitors but it wouldn't be so unique were it not for the amazing summer school participants that are at the core of every event".
Connect with Sligo Jazz Project
Website | Instagram | Facebook | Twitter | YouTube