Steam Whitehead
---
---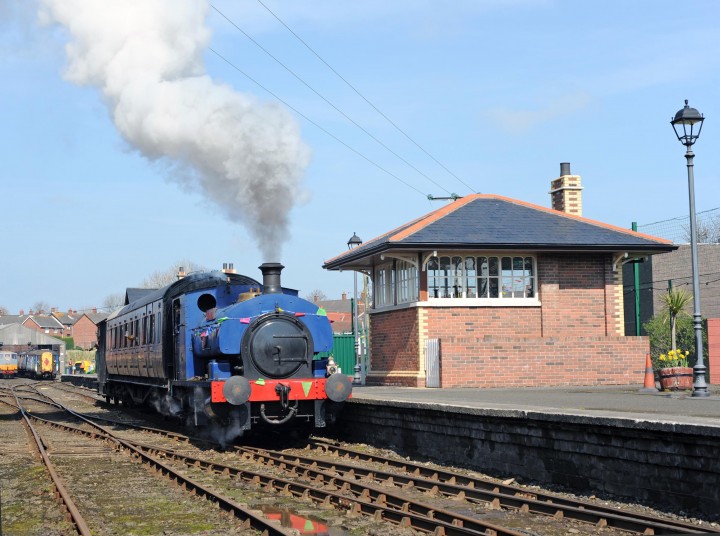 ---
On Saturday 1st October 2022 Whitehead Railway Museum will be holding a birthday party for the most recent arrival at Whitehead - A 120-year old Great Southern and Western Railway carriage that has been left in a shed in Mullingar for the past 20 years. It arrived at Whitehead a few weeks ago and we invite the public to come and see it in 'as found' condition before restoration commences. We will have steam train rides up and down the platform using Great Northern Railway steam loco No131, and the Jazzmeisters Jazz Trio from Bangor will be playing.
Train rides run from 11am until 3pm and the jazz band starts at noon. Normal admission charges apply.
Visit the picturesque seaside town of Whitehead to experience the magic of steam. On the historic 1907 platform at Whitehead Excursion Station you'll board our train for a trip within our premises.
Hauled by our vintage steam engine and sitting in a 1960s carriage you will be transported to a bygone era. Afterwards, you will be able to see at close hand how the magnificent steam locomotive works.
This is an experience like none other provided on the island of Ireland. Your day will certainly be one that you will not forget!
There is also an additional option to enjoy a visit to our Platform 3 Cafe, or explore Whitehead Railway Museum (bookable separately) and discover the secrets of the RPSI's 100-year-old Midland Railway buildings, together with the more recent additions.
Train rides will be running 11am to 3:20pm, every 20 minutes.
Suitable for children (and adults) of all ages!
---
---
Venue Information - Whitehead Railway Museum
---