Live Hot Jazz Party & Beginner Swing Dance Class
---
---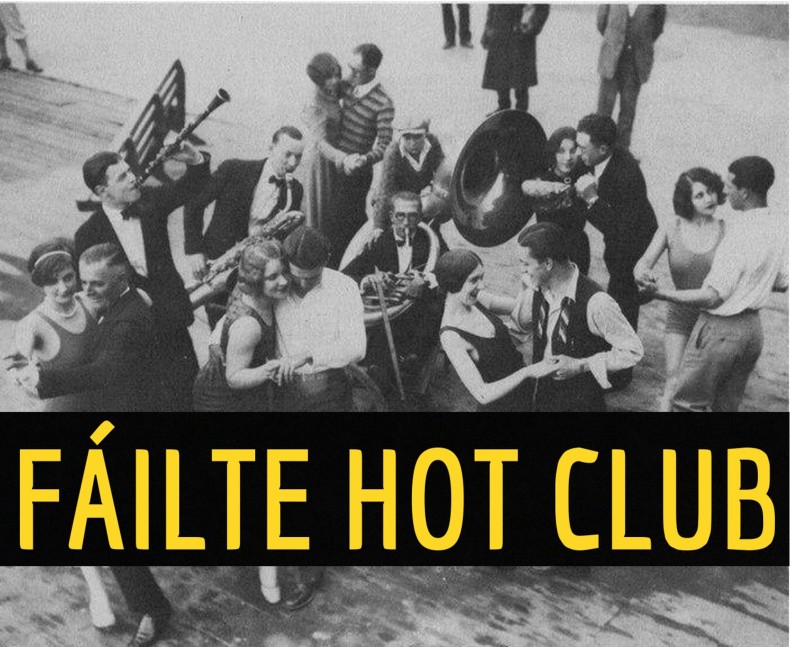 ---
Join us as we step back into the raucous swing dancing era of the 1930's at Leinster Cricket Club Rathmines with our Live Swing Band.
If you've never tried swing dance before this is the perfect opportunity to dip your toe with a fun beginners class to start the night. You don't need any prior experience or to bring a partner with you as we will be rotating throughout the class.
The class will be followed by an evening of socialising and social dancing with Dublin's famously friendly swing dance community . The live hot jazz for your listening and dancing pleasure will be provided by our amazing Live Swing Band with our swing DJs keeping the joint jumping between band sets. There will also be a special swing dance performance. There is a full bar and ample seating to rest your tired limbs with a picturesque balcony overlooking the cricket pitch to cool down and catch your breath.
PARTNER: None required
AGE: 18 to 118 years
DRESS: Some people dress up in their finest vintage clothes but the most important thing is to wear what's comfortable for you to move in and most importantly comfortable shoes.
CODE: We want everyone that comes to our swing dance events to feel completely at home and to have as much fun as possible. We all can play our part in ensuring that happens. Some of our friends have come together to develop a code for swing dance events in Ireland to help remind us all to be kind to one another. Check it out here https://adubhlaoich.github.io/dance-code-of-conduct/.
TRAVEL: There is plenty of free parking at Leinster Cricket Club for attendees. Rathmines has excellent bus links to the city centre and if you want to stretch your legs it's about a half an hour walk.
VENUE: Leinster Cricket Club, Observatory Lane, Rathmines, Dublin 6, D06 WF96.
SCHEDULE:
- - 6:45pm Doors open
- - 7:00-8:00pm Beginners Swing Class
- - 8:00-8:30pm Swing DJ
- - 8:30-9:30pm Live Swing Band
- - 9:30-10:00pm Swing DJ
- - 10:00-11:00pm Live Swing Band
- - 11:00-11:30am Swing DJ
- - 11:30pm Close
Just in case you haven't seen swing dancing before or need some inspiration check out this video https://www.youtube.com/watch?v=omkPVa82JGI
We can't wait to see you on Saturday August 24th!!
---
---
Venue Information - Leinster Cricket Club
---