Piano Day 2019
---
---
---
Galway Jazz Festival is proud to celebrate Piano Day 2019 in the company of Sarah Nicolls, one of the UK's leading experimental pianists who is at the international forefront of innovation in piano performance.
Since 2008 Sarah has been researching and developing a piano that allows the pianist to play 'inside piano' more easily – strumming strings, plucking, knocking, 'preparing' the strings with nuts and bolts – whilst allowing the audience to see this extra dimension without having to strain to catch a reflection of the grand piano lid. And so the 'Inside Out Piano' was born. Sarah will be bringing her Inside Out Piano - a reconstructed Erard grand piano from the early 1900s- to Ireland for the first time for Piano Day 2019 in Galway. A visual and aural feast for curious eyes and ears!
'Nicolls is a genuinely "edgy Brit", and what she does should be happening every week of the year.'
Guardian
---
---
Venue Information - The Mick Lally Theatre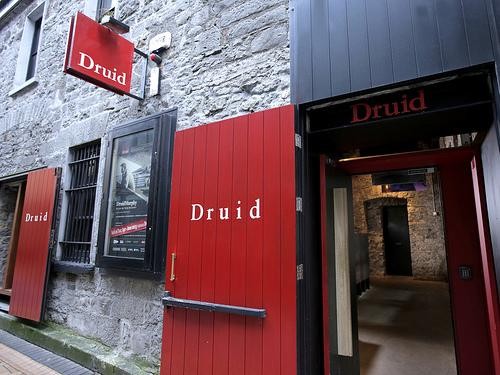 In the heart of Galway, the Mick Lally Theatre hosts festivals & events for local & visiting companies and is home to renowned theatre company, Druid.
---