Bohemian Bar Jazz Jam Session
---
---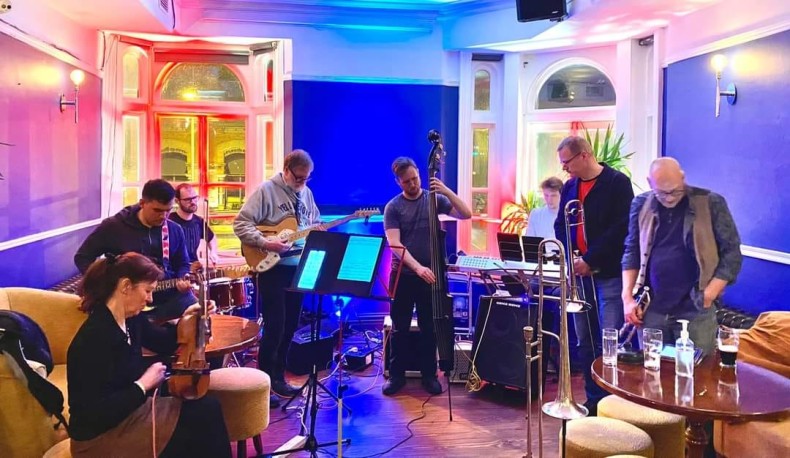 ---
Let's get together and play jazz standards! Get your chord changes from iRealPro, and the heads from the Real Book. All and any instruments and singers are welcome. This is an event organized by the community.
If you plan to perform, please show up 30 minutes before the event, and say hello to the other musicians.
How to participate in a jazz jam: http://bit.ly/dubjazz
Frequently played tunes: http://bit.ly/dubjazztunes
SINGERS:
Make sure to know your key.
KEYBOARD PLAYERS
There's a keyboard provided by participants on most sessions.
DRUMMERS:
There's a drum kit provided by participants. Consider bringing your cymbals.
GUITAR PLAYERS:
Bring your instrument and a lead cord.
BASS PLAYERS:
Bring your instrument.
QUIET INSTRUMENTS (violin, cello, nylon string guitar, etc):
Bring a pickup, a lead cord, and a small monitor amp. See less
---
---
Venue Information - The Bohemian bar
---