Mario Bakuna Band 'Brazilian Landscapes' Tour
Ireland, Dublin Ireland, Dublin
28 Thomas St -
Arthur's
---
---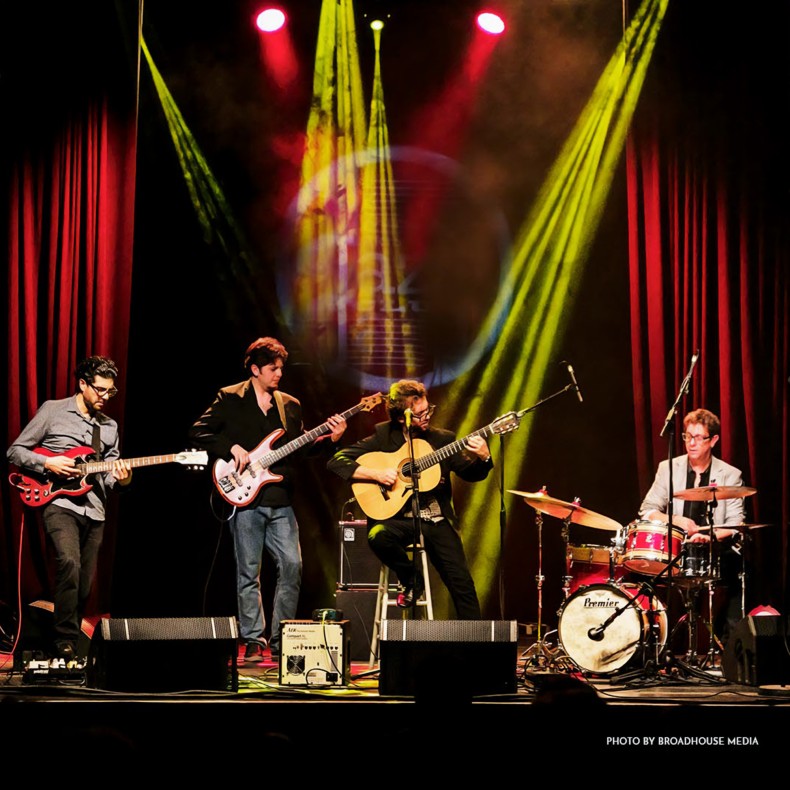 ---
After a very successful season performing at international festivals and prestigious music venues in Europe, Africa and Brazil, promoting his previous album Where Rio de Janeiro Meets Bahia, Mario Bakuna's latest release is Brazilian Landscapes.
Conceived by Mario Bakuna, Brazilian Landscapes celebrates the best of Brazilian music and features new arrangements of material by great composers such as Emilio Santiago, Marcos Valle, Claudio Bertrami, Rique Pantoja, Gilberto Gil, Djavan, João Bosco, Arismar do Espirito Santo, and the 'forrozeiros' Dominguinhos and Luiz Gonzaga.
Brazilian Landscapes is a tribute to the culture and memory of Brazilian people and it's the result of years of inspiration Mario Bakuna drew upon while travelling through Brazil, experiencing its rhythmic and harmonic richness.
From the arid landscape in the northeast that's brought to the chorus of songs of Forró, Baião and Xaxado, to the African influence found in Ijexá, the popularity of Samba and the sophistication of Bossa Nova, Mario and his musicians celebrate the most musically rich territory on Earth.
Mario Bakuna is a London-based Brazilian composer, singer and guitar player, with twenty years of professional experience. He is a graduate of the Free University of Music in Sao Paulo, Brazil. Whilst there he studied with musicians such as Olmir Stocker, Roberto Sion and Roberto Bomilcar. His study focuses on Afro-Brazilian music, Samba, Jazz and Bossa Nova. He travelled to Europe to expand his research, and since settling in London Mario has become one the most prominent names and a reference in Brazilian Music in England. Mario widely performs in Europe at distinguished stages together with artists such as Jean Toussaint, Liam Noble, Ricardo dos Santos, Edmundo Carneiro, Cacau Queiroz, Alain Jean Marie, Dudu Penz, and Filó Machado. Discography: Where Rio de Janeiro Meets Bahia and Brazilian Landscapes
Website: www.mariobakuna.com 
Facebook page: https://www.facebook.com/MarioBakunaMusician
Instagram: @mariobakuna 
Brazilian Landscapes
Bandcamp: https://mariobakuna.bandcamp.com/album/brazilian-landscaes
Mario Bakuna Band Live in Budapest (Mercador de Siri):
More Videos
Mario Bakuna Band Live in London (Melancia): 
Mario Bakuna Band Live in London (500 Miles High & Vera Cruz): 
Mario Bakuna Quartet Live in Mannheim (Disfarça e Vem):
Mario Bakuna Band Live in Copenhagen (Plantio de Amor):
Where Rio de Janeiro Meets Bahia
Bandcamp: https://mariobakuna.bandcamp.com/.../where-rio-de-janeiro...
Mario Bakuna & Edmundo Carneiro - Mercador de Siri (Dori Caymmi)
Mario Bakuna & Edmundo Carneiro - Vem Morena (Luiz Gonzaga)
LINE UP:
Mario Bakuna on acoustic guitar, vocal trumpet and vocal
Felippe Oliveira on bass
Junior Toniato on drums
Pic by Broadhouse media
---
---
Venue Information - Arthur's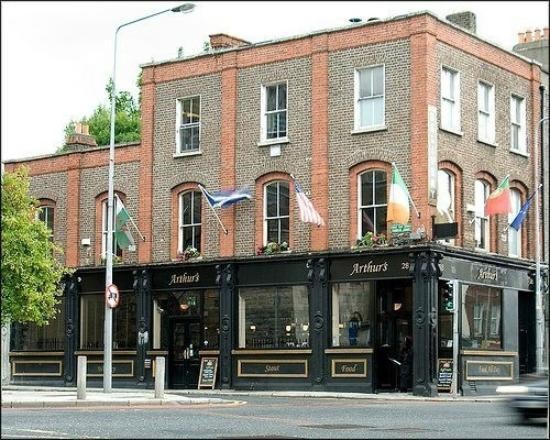 Arthur's is the nearest pub on the route to The Guinness Storehouse, one of the city's foremost tourist attractions. It is popular both with locals and tourists. Naturally it has the freshest pint of Guinness in all of Ireland.
---