Jenny Hallahan Jazz Jam
---
---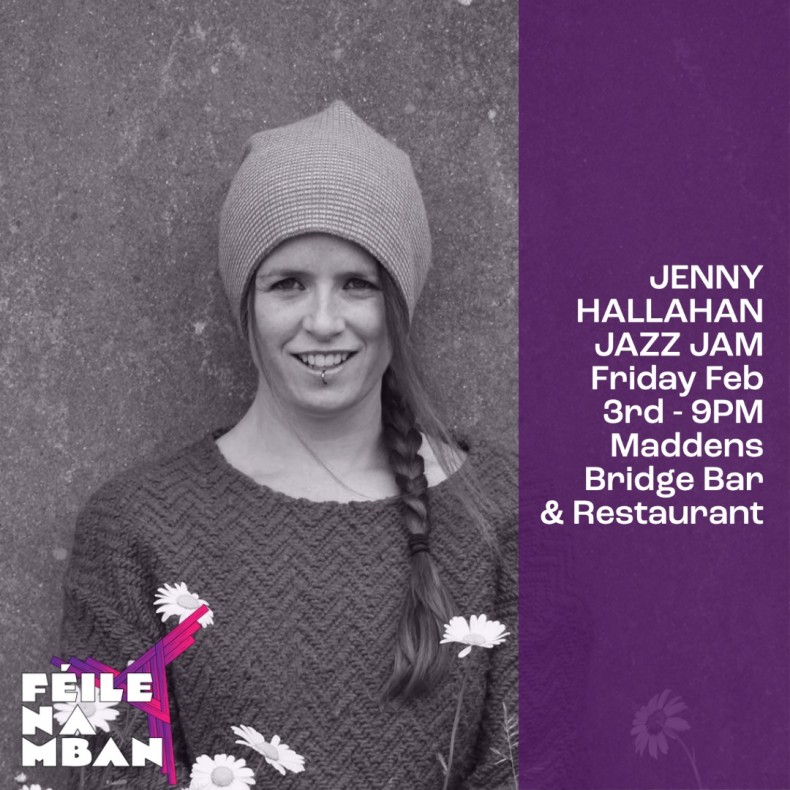 ---
The Irish composer and bassist is joined by some friends for Jazz Jam in Madden's Bridge Bar & Restaurant
Jenny Hallahan is an electric bass guitar player and composer from Kildare, Ireland. Throughout her career, Jenny has worked as a side-woman for various original artists in Ireland including Zrazy , Mystic Tears, Dorotha Konchevska, Propeller Palms, and Talking Waves.
In 2009 Jenny earned a BA in Music from Waterford Institute of Technology, specializing in performance and music composition, studying under one of Ireland's most significant contemporary composers Eric Sweeney.
In 2010 Jenny continued her studies in Dublin, earning a BA in Jazz performance from New Park Music centre, Ireland's primary centre for jazz. While at New Park music Center, Jenny studied under acoustic Bass Player Ronan Guilfoyle, who is a major figure on the Irish Jazz scene with an International reputation as a performer and a composer.
Feile na mBan – Festival
Feb. 3-6th, 2023 - Féile na mBan celebrates the contributions of woman in our diaspora and those around the world. It honours their creativity, their talents and their extraordinary achievements. A weekend of women-led artistry, discussion and celebration. Taking place in Bundoran Co. Donegal
Website: https://www.feilenamban.ie/
---
---
Venue Information - Maddens Bridge Bar & Restaurant
---