Steve Welsh (NYC) Quartet
---
---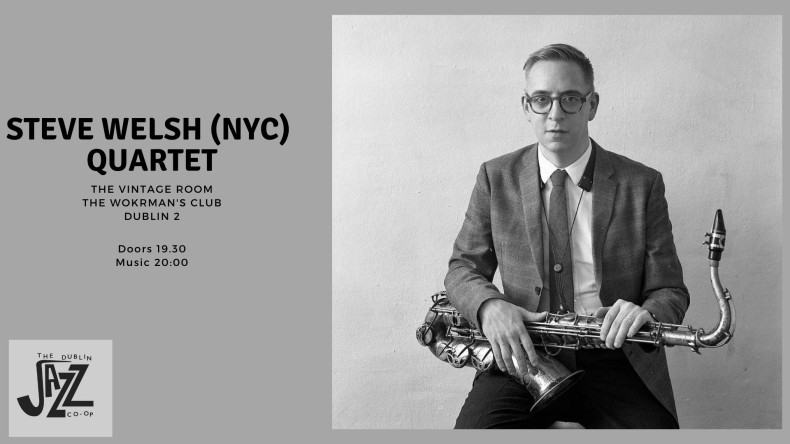 ---
Recently arrived New York Saxophonist Steve Welsh will make his first appearance at The Co-op with the high energy Irish rhythm section of Chris Guilfoyle, Barry Donohue and Shane O'Donovan playing the music of Wayne Shorter, Lennie Tristano and some select pieces from the Great American Songbook.
Steve Welsh - Saxophone
Chris Guilfoyle - Guitar
Barry Donohue - Bass
Shane O'Donovan - Drums
Longtime New Yorker Steve Welsh is an ebullient newcomer to the Dublin creative scene. After leaving Miami for a stint on the road touring the states, he settled in NYC where he cut his teeth on the downtown scene with the likes of Mike Moreno, Steve Bernstein, Andrew D'Angelo, Seamus Blake, Kenny Wolleson, and a host of others. A versatile improviser with reverence for jazz history, Steve is just as at home in the hard bop genre as he is in afro-cuban music, deep funk, glitch electronica, or just playing free.
---
---
Venue Information - The Workman's Club
Run by people passionate about music, our venue welcomes performers of all flavours. Alongside the headline gigs, The Workman's Club is home to some of the capital's finest club, comedy, acoustic and new band showcase nights.
The striking old-school decor makes it a popular choice for parties, launches, screenings, book readings and multimedia takeovers, as well as photo, video and movie shoots.
---