Adam Nolan Live
---
---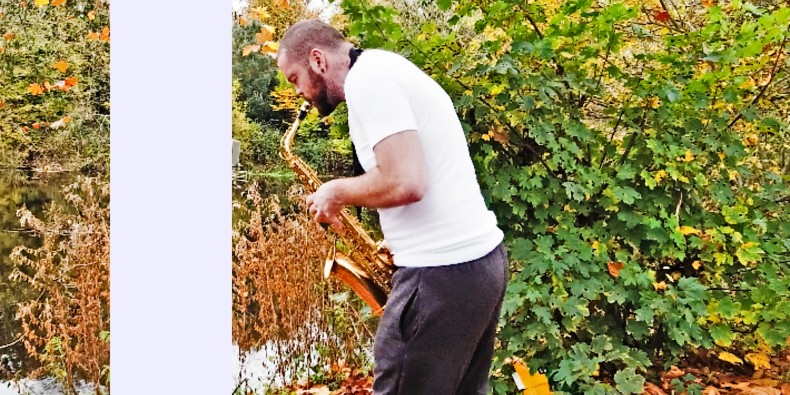 ---
Saxophonist and Rapper Adam Nolan with his latest trio exploring free improvisation and hip hop lyrics.
Adam Nolan has recorded and released many works over the past 5 years building himself a name in the free jazz world as a fearless saxophonist exploring the realms of the unknown and constantly searching for more to express in an intimate yet rebellious setting.
To date he has released over 15 albums and plans to tour globally as he has decided to travel to different countries around the world and record albums with those musicians of the area. Each album features different line ups to keep things interesting and for the challenge.
This event will feature Derek Whyte on Double Bass and Dominic Mullan on Drums. They have both featured on the critically acclaimed album 'Prim and Primal'.
This show will be the second live performance for Adam to add his lyrics into the set bringing awareness to consciousness, meditation mindsets and abstract flow.
"Adam Nolan, a rare improviser who continues to vigorously present new sounds with each piece."
- Kazune Hayata, Jazzlife Japan
"His latest work is raw and very direct and will take you to places that only this music can do. Very original."
- Yanni Hatz, Saxophonist Ireland
"What he does musically inside those long winded furloughs is as remarkable as his open minded and creative note selections."
Jim Worsley, All About Jazz
---
---
Venue Information - The Workman's Club
Run by people passionate about music, our venue welcomes performers of all flavours. Alongside the headline gigs, The Workman's Club is home to some of the capital's finest club, comedy, acoustic and new band showcase nights.
The striking old-school decor makes it a popular choice for parties, launches, screenings, book readings and multimedia takeovers, as well as photo, video and movie shoots.
---