The Ben Prevo 3
---
---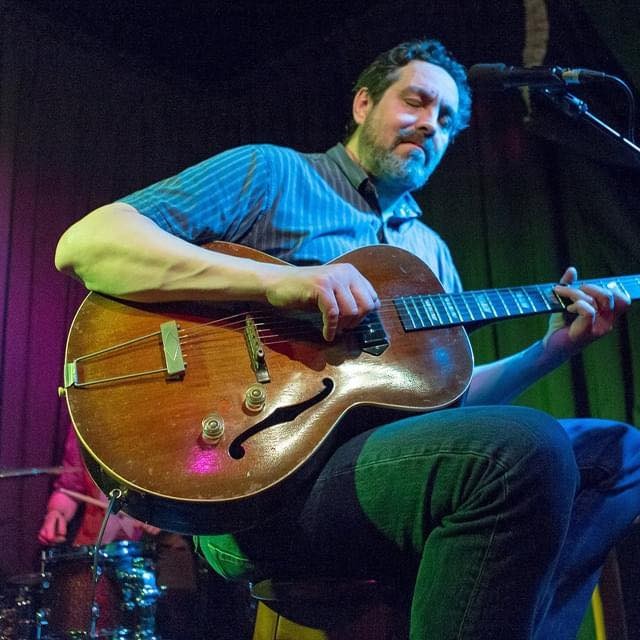 ---
The Dublin Jazz Co-op presents The Ben Prevo 3 - Enjoy a unique one-off performance of all original selections by ex-pat New Yorker Ben Prevo in the new Cellar room in The Workman's Club!
Ben Prevo - Guitar
Sean Maynard Smith - Bass
Dominic Mullan - Drums
Although not versed in the jazz idiom, Ben brings a quirky and free improvisatory slant to performance. Ben has performed with many varied artists over the years - some include Rashied Ali, Levon Helm, Public Enemy, Jaco Pastorious, Chuck Leavell, and Ace Frehley. Playing with Ben at this engagement will be Dominic Mullan & Sean Maynard Smith. Happy New Year everyone!
Please note the earlier start time of 5.30pm due to government restrictions.
Please adhere to the venues Covid measures
A face covering will be required during the performance
Allocation of seating based on social distancing
Covid protocols apply
---
---
Venue Information - The Workman's Club
Run by people passionate about music, our venue welcomes performers of all flavours. Alongside the headline gigs, The Workman's Club is home to some of the capital's finest club, comedy, acoustic and new band showcase nights.
The striking old-school decor makes it a popular choice for parties, launches, screenings, book readings and multimedia takeovers, as well as photo, video and movie shoots.
---