Chief Keegan
Ireland, Dublin Ireland, Dublin
14-15 Upper Ormond Quay -
Sin É
---
---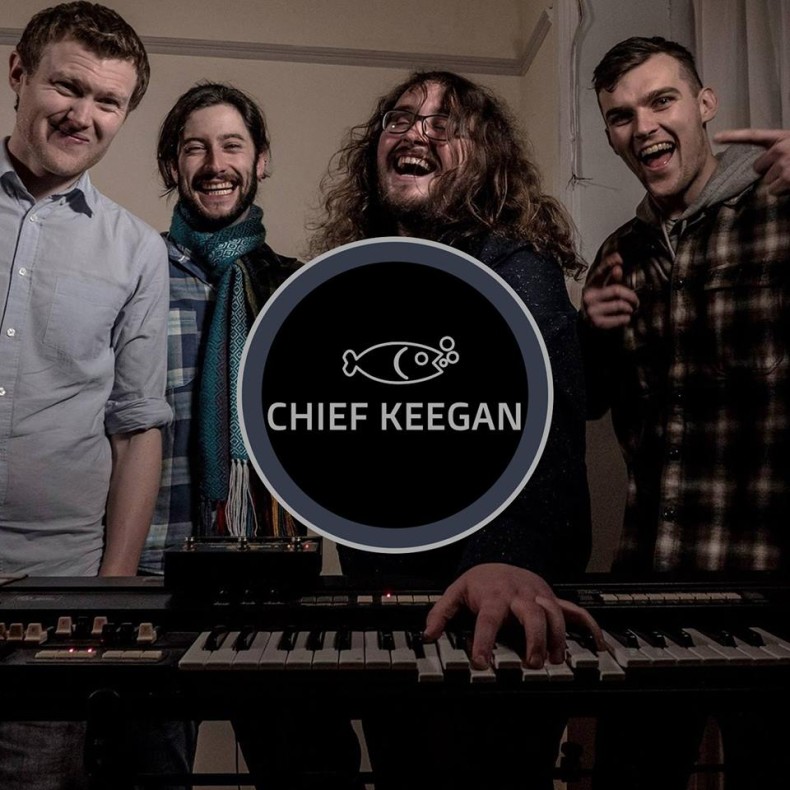 ---
Chief Keegan are an instrumental funk band from Dublin. This four piece are influenced by bands like Vulfpeck, The Meters, Lettuce and Galactic. Bluesy and with a deep groove, it is music filled with funky salmony goodness.
Since their formation Chief Keegan have been working hard gigging around Ireland. Gigs of note have been playing at Bray Jazz Festival, Howth Blues and Roots Festival and The Cork Jazz Festival.
Comprised of musicians deeply embedded in the Irish music scene, band members have played with bands such as Zaska, Loah, Laoise, Akora, Sive, CC Brez and many more.
Chief Keegan released their debut EP "Full Salmon" on November 18th on all platforms. They celebrated this release with a sold out gig on Dec 20th in Upstairs Whelans.
"...Fabulous fun from the funk four. I could listen all day"
- Roddie Cleere, Irish Music Show, KCLR
"...In three tracks, Chief Keegan have mastered the fabled groove. They have harnessed its subtleties and steer it in their own creative direction. Riding its momentum like a surfer on the perfect wave"
- GoldenPlec
Luke Dunford - Keyboards
Mark Dudley - Guitar
Alan Elliott - Bass
Cian Hanley - Drums
---
---
Venue Information - Sin É
---