Fintan O'Neil & Hugh Buckley Quartet
Ireland, Dublin Ireland, Dublin
28 Thomas St -
Arthur's
---
---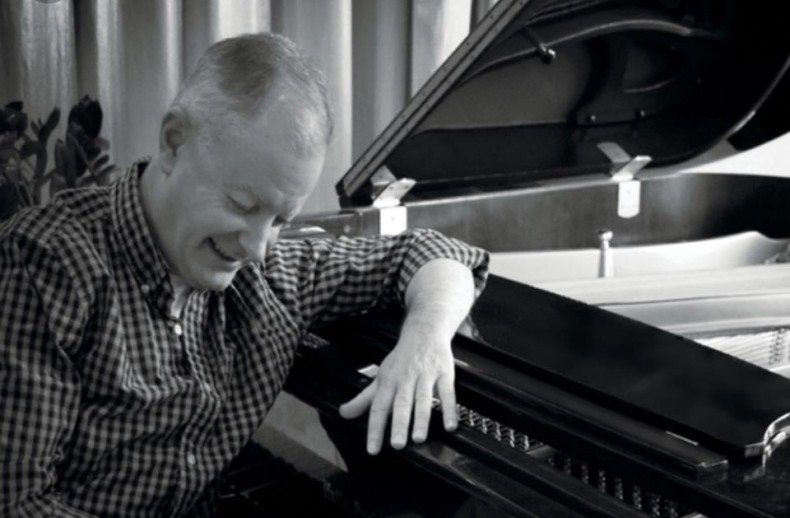 ---
Irish pianist Fintan O'Neill has been living in New York city since the late 1980s – long enough to be considered a US pianist. A respected player and pedagogue on the New York scene, and a former holder of the piano chair with the Nelson Riddle orchestra, O'Neill pays a rare visit home this week to play with his old friend, guitarist Hugh Buckley
Fintan O'Neil - Piano
Hugh Buckley - Guitar
TBD - Bass
TBD - Drums
Doors 8 Music 8.30
​Fintan O'Neill's musical training started early, as he came from a musical family in his native Ireland (his mother, for example, sang operatic songs and played piano). After years of classical piano lessons (and a few years of tenor saxophone instruction) Fintan spent his college years playing in rock groups and found himself increasingly drawn to jazz.
The young pianist plunged full time into jazz studies and performance, and by 1987 he was a prize winner in the Jazz Piano category in the Dublin Music Festival Competition (Feis Ceoil). In1988, He began playing with the top Irish Jazz musicians in Dublin and was featured in the Tommy Halferty Trio at the Cork Jazz Festival.
Late in 1989, Fintan moved to New York City and began studies with several top New York pianists including Kenny Werner, James Williams and Larry willis. Shortly after that, Fintan began playing on the New York scene with many top players, including James Spaulding, Regina Carter, Steve Wilson, Lewis Nash, Peter Washington, Larry Coryell, Art Baron, Don Sickler, Brian Lynch, Javon Jackson, Abraham Burton, Theodross Avery, Dwayne Broadnax, Essiet Essiet, Dennis Irwin, Bob Cranshaw, Billy Pierce, Tony Reedus, Jeremy Pelt, Bill Mobley, Billy Drummond among many others. He remains a New York resident where he works as a performer, composer and educator.
Hugh Buckley
Hugh Buckley ​is a reknowned Dublin born and based, self-taught guitarist, composer, arranger, educator and author. He has performed throughout Europe, the U.S., Argentina and China, working as a sideman and also leading his own groups. He has performed with a wide array of internationally acclaimed artists including: John Stowell, Peter Bernstein, Sheryl Bailey, Jim Mullen, Louis Stewart, Nigel Clark, Daniel Corzo, Phil Robson, Libor Smoldas, Terry Smith, James Williams, Brad Mehldau, Frank Harrison, Brian Kelloch, Mike Carr, Scott Hamilton, Tim Ries Rolling Stones Project (w/Bernard Fowler and Michael Davis), Javon Jackson, Bobby Watson, Alan Barnes, Harry Allen, Spike Robinson, Ruben Gonzales, Joe Temperley, Bobby Wellins, Gilad Atzmon, Guy Barker, Jon Faddis, Bruce Adams, Anders Bercrantz, Bobby Shew, Dwayne Eubanks, Roy Williams, George Masso, Marshall Gilkes, Peter Appleyard, Tony Miceli, Georgie Fame, Cleveland Wattkiss, Stacey Kent, Christine Tobin, Sara Lazarus,
Guillermo Rozenthuler, Van Morrison, Lisa Stansfield, Ronnie Drew, Peter Washington, Jeremy Brown, Wayne Bachelor, Javier Colina, Mark Hodgson, Dave Green, Marcus Varela, John Wadham, Stephen Keogh, John Riley, Steve Brown, RTE Concert Orchestra, Cello Ireland and Gerry Leonard. Hugh appears on many recordings as a leader and as a sideman.
www.hughbuckleymusic.com
---
---
Venue Information - Arthur's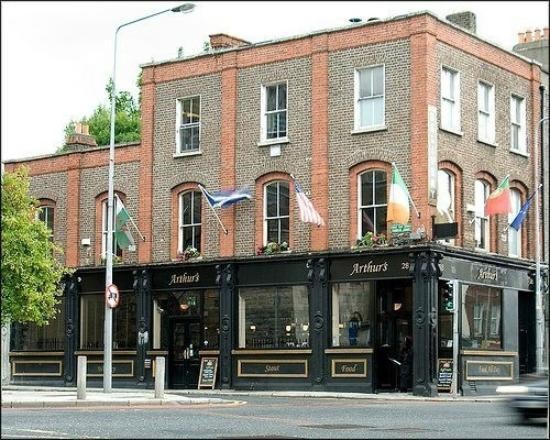 Arthur's is the nearest pub on the route to The Guinness Storehouse, one of the city's foremost tourist attractions. It is popular both with locals and tourists. Naturally it has the freshest pint of Guinness in all of Ireland.
---