JAZZGate: Clarinet in Jazz (Benny Goodman/Sidney Bechet)
---
---
---
Curated by Aengus Hackett Music, the #JAZZGate Series pays tribute to the greatest jazz artists and composers of all time,
as well as featuring local and visiting musicians - the absolute cream of the Irish Jazz scene.
Headford native Matthew Berrill is the featured guest for this evening which celebrates the rich tradition of clarinet in jazz. Drawing from the songbooks of such woodwind legends as Benny Goodman and Sidney Bechet, Berrill has gathered an ensemble with some of Ireland's leading musicians.
Widely regarded as Ireland's leading jazz clarinettist, Berrill honed his skills while studying with the legendary USA woodwind specialist John Rocca in the Conservatoire of Den Haag, Netherlands. His breadth of experience as a performer imbues his music with a depth of wonderful artistry.
Matthew Berrill - Clarinet
TBC - Piano
Dan Bodwell - Bass
Phil MacMullen - Drums
https://www.facebook.com/musicmatthewberrill
http://aengushackett.com
https://www.facebook.com/aengushackettmusic
https://twitter.com/aengushackett
Doors for the JAZZGate series are at 9pm unless otherwise advertised, and music starts soon after.
Tickets €10, both at the link and on the door
---
---
Venue Information - The Black Gate Cultural Centre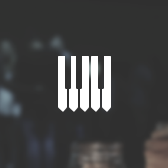 The Black Gate is a place of the arts. It has been born with creativity at its heart, and, with it, we will further assert the creative soul of this city. With music, literature, art, film, dance, and learning, we will create a home for the artist and a haven for art lovers. This will be a place to enjoy. Both for the events that happen here or for the atmosphere. Whether listening to a concert, watching a film, listening to a speaker, enjoying reading a book in the library with a coffee or a glass of wine, or having a good night with old friends, we will welcome you, we will look after you, and we will entertain you.
---