Solo - Duo @ The Clontarf Baths
Ireland Ireland
123a Clontarf Road, Dublin -
The Baths
---
---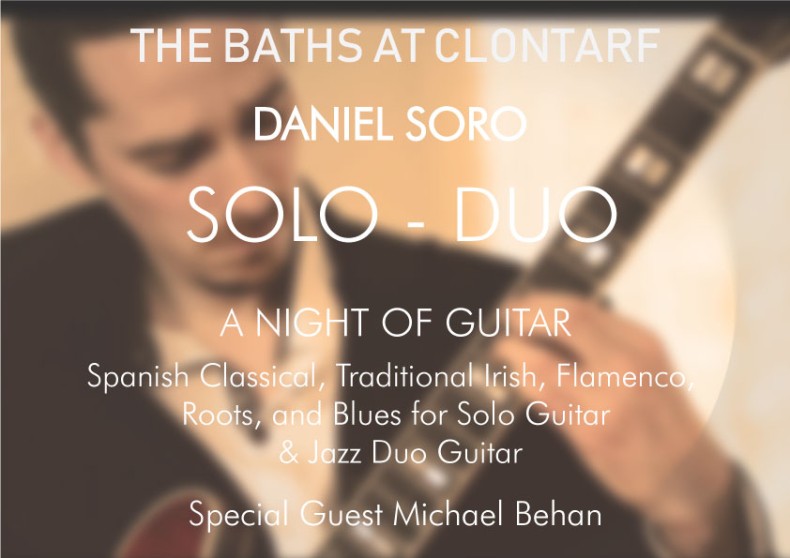 ---
Local Clontarf guitarist Daniel Soro presents a very special evening of guitar music at The Baths at Clontarf.
Set against the stunning backdrop of Dublin Bay, the night will be divided into two sets: Solo classical guitar and Jazz Duo.
The first set will exhibit a wide range of musical styles from Traditional Irish to American Roots, Spanish Classical, Flamenco, and Jazz, all arranged for Solo Classical guitar.
For the second set Daniel will be joined by Jazz Stalwart Michael Behan as the two set out to explore the music of the American Bebop and Blues tradition: expect everything from Burning Bop to Dark Blues inflected Ballads with a mixture of tightly arranged Standards and Original Pieces.
Music from 8.30pm. €12 at the Door.
---
---
Venue Information - The Baths
---