Matthias Winkler Trio
---
---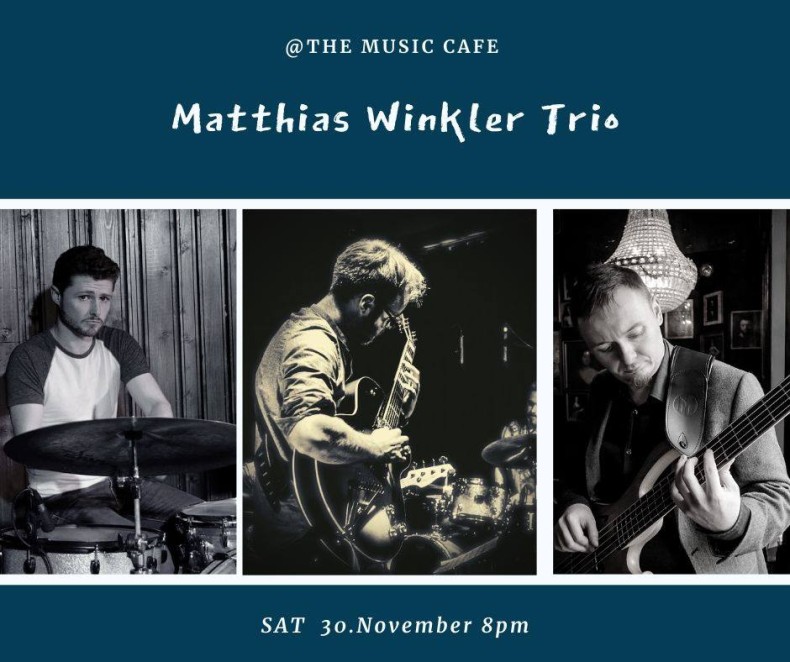 ---
Matthias Winkler on guitar is joined by Eoin O'Halloran on Bass and Andy O'Farrell on Drums.Assembled for deb Gig in at the Crowbar the Trio strung together a run of gigs in 2018, crafting their sound and chemistry.
Together the trio puts forward an energetic mix of Blues, Funk and Jazz.
https://www.instagram.com/p/Bl3Kt0Wl6kA/?utm_source=ig_web_copy_link
https://www.instagram.com/p/BnTM92bB8rJ/?utm_source=ig_web_copy_link
Free in!
---
---
Venue Information - The Music Cafe
---