GLG - Greg Lloyd Group
Ireland, Dublin Ireland, Dublin
28 Thomas St -
Arthur's
---
---
---
GLG - Plays new material from the new 2nd album coming soon.
The music from the GLG – Greg Lloyd Group is original instrumental World, Jazz, Blues, Classical, Rock and Funk all mixed up into a piano trio cocktail inspired by the music of Avishai Cohen, Esbjorn Svensson Trio (EST), Pat Metheny Group and by Greg's time working on the film 'El Gusto' with Damon Albarn (Blur, Gorillaz), an award-winning film about the lost 'Chaabi' music of Northern Africa..
The GLG debut CD 'Long Way Home' has received rave reviews and radio play here and abroad, including Japan and Australia where the group is starting to make new waves.

Here's what the critic's are saying..
"An astonishing jazz pianist."
Tom Cahill – Totally Dublin.
"..a ruminative, mellow texture reminiscent of the Tord Gustavson Trio"
Paddy Kehoe - RTE Ten.
" Imaginative changes...impressive quality.."
John Shand – Sydney Morning Herald.
" There is a rare quality about the music"
Takashi Yamamoto – Japan Disk Union.
"..one of the outstanding Irish Jazz Lps of recent years"
Ed Power - Irish Independent.
"piano solos are imaginative and richly varied"
Grainne Farren - Irish Independent.

Expect a high-energy night of diversity and originality from this fine group.
Come see what all the fuss it about. A gig not to be missed!

To hear some tunes and get more information: www.greglloydmusic.com
---
---
Venue Information - Arthur's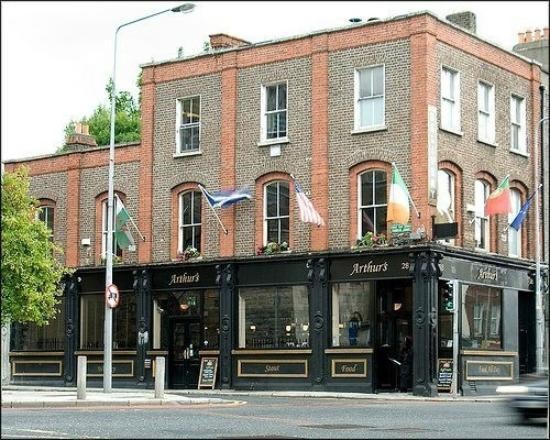 Arthur's is the nearest pub on the route to The Guinness Storehouse, one of the city's foremost tourist attractions. It is popular both with locals and tourists. Naturally it has the freshest pint of Guinness in all of Ireland.
---