Zrazy in Bewleys Cafe
Ireland Ireland
78/79 Grafton Street Dublin, D02 K033 -
Bewley's Cafe
---
---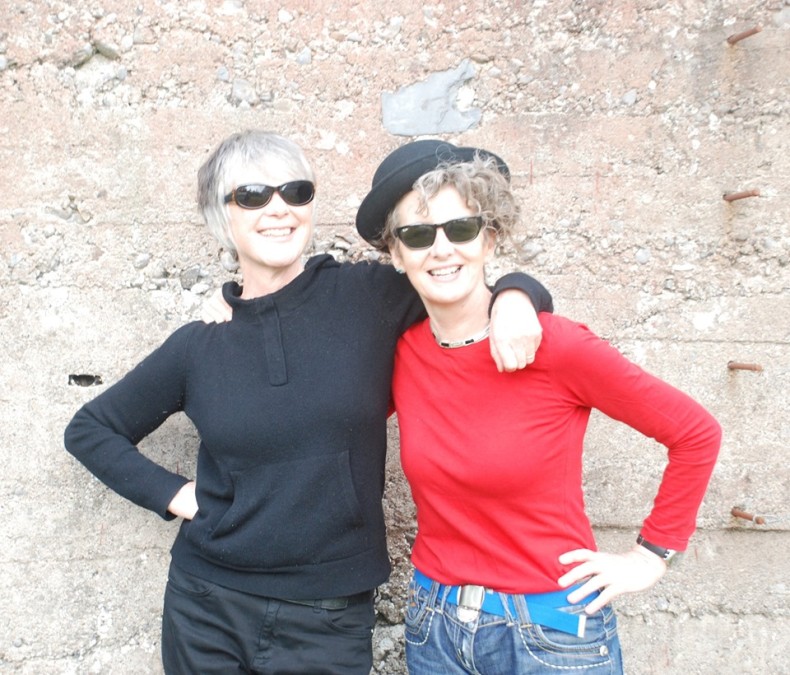 ---
Zrazy Duo in concert at Cafe Theatre. Award winning original music and some fab jazz standards ...
Art Pop, Jazz, Celtic Soul, Funky vibes...
Doors open 7pm.
Show starts 7.30pm sharp
'The ineffably cool Duo..' Irish Times
'Zrazy are stunning' - Sunday Business Post
On the new album 'The Art of Happy Accidents' - ''Maria Walsh and Carole Nelson have musical talent to burn...It's one hell of a brew' - Hot Press
'Glorious free-spirited jazz' - Irish Times
Website: www.zrazy.com
See ZrazyMusic Channel on You Tube
Bio /PR
Delighted to return to the newly re-vamped Bewleys Theatre for an intimate performance. Expect songs from every era of Zrazy's impressive back catalogue.
Zrazy blissfully combine emotional 'lived-in vocals' (Irish Times) with a stunning musicality of Art Pop, Jazz cool, Celtic soulfulness in their innovative most recent album 'The Art of Happy Accidents'.
Impossible to pin down, this Irish Duo have a sophisticated take on the world and call to mind hints of Laurie Anderson, Grace Jones, St.Germain, Diana Krall to Sinead O Connor.
The latest album from the 'ineffably cool duo' (Irish Times) is sure to add to their list of list of accolades which include an array of global awards including the OutMusic USA Award for Best Album with 'Dream On' 2006 and an Irish Gold Disc for No 1 smash hit single 'Ooh Aah Paul McGrath' (Italia '90).

Maria Walsh on vocals, flute and percussion is a native of Cahir, Co Tipperary. She grew up on a farm and always had a deep connection to Nature and the sylvian woods, mountains and river Suir that surround Cahir. That connection seeps into her voice and music. Carole Nelson, an outstanding musician on piano, saxophone and songwriting skills hails from London and they have been creating music and touring the world for almost 30 years!
Their music is a unique sound and style and were regarded by the critics as being ahead of their time in the Ireland of the 90's/00's. Their music more at home in New York or Berlin (Hot Press). New audiences are now re-discovering the music of Zrazy.
Currently Maria performs the prose poem from the 2018 history book 'Daughters of Dun Iascaigh' , edited by Josephine O Neill Casey. A ground-breaking book by the Cahir Womens History Group, retrieving the forgotten histories of the women of Cahir, Co.Tipperary. It is a template for any Irish town and its erasure of women from the history books. It won Tipperary Book of the Year 2018.
Carole and Maria will bring you on a journey of ravishingly rich music - unique, eclectic and undeniably Zrazy after all these years.
---
---
Venue Information - Bewley's Cafe
---