Boye PapaGee & Colours Afrobeat
Ireland, Louth Ireland, Louth
Peter Street, Drogheda -
Odd Mollies
---
---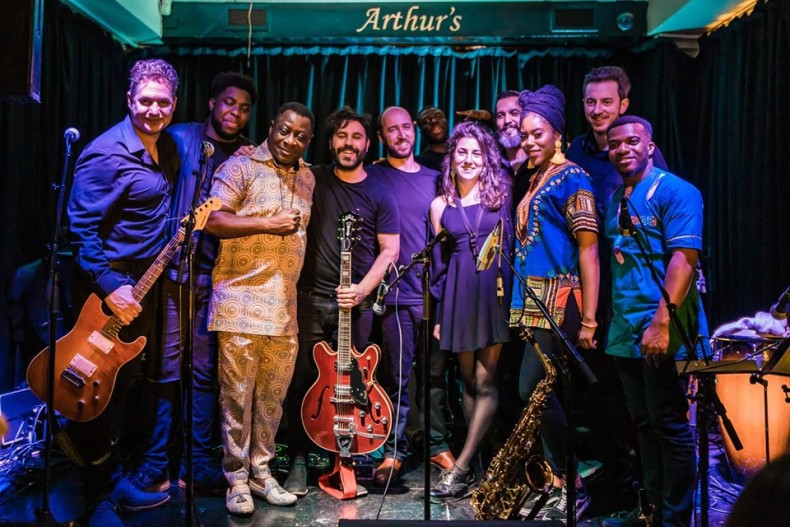 ---
Boye PapaGee & Colours Afrobeat return to Odd Mollies after a blistering debut show earlier this summer.
Launched originally as Colours Afrobeat Foundation – 'Boye PapaGee (Gboyega Akerele) is a Belgian/Nigerian (Yoruba) born drummer/percussionist, saxophonist, singer/song-writer, musical director/producer, cultural envoy and custodian, overseer and keeper of authentic, genuine Afrobeat in Ireland; he is the founder and leader of Colours Afrobeat a 12-piece Band, Ireland's first and foremost multicultural Afrobeat band that premiered before a sold out audience at the Drogheda Arts Centre.
With own tunes; the repertoire of songs are all original; culturally pro-active, consciously progressive in nature and the roots of the music is African blended with all the elements of West African music such as Juju music, Fuji/Apala music, and high-life music intermingled with funk and jazz with emphasis on chanted vocals in the form of call-and-response, intricate criss-crossing rhythm on the drums usually in the form of polyrhythmic percussion and all families of percussions such as Congas, Claves, Shekere, Akuba: a set of 2-3 piece small stick-hit Yoruba Congas that plays accompaniment/solos and ostinatos.
---
---
Venue Information - Odd Mollies
---