JAZZGate: The Music of Aretha Franklin (feat. Barbara Vulso)
---
---
---
Curated by Aengus Hackett Music, the #JAZZGate Series pays tribute to the greatest jazz artists and composers of all time,
as well as featuring local and visiting musicians - the absolute cream of the Irish Jazz scene.
We are delighted to announce that JAZZGate will run weekly up until the end of the year. Kicking off the Autumn/Winter Season, we have a very special soul-infused concert, honouring the legacy of 'The Queen of Soul'!
" Aretha Louise Franklin (March 25, 1942 – August 16, 2018) was an American singer, songwriter, pianist, and civil rights activist. Franklin began her career as a child singing gospel at New Bethel Baptist Church in Detroit, Michigan, where her father C. L. Franklin was minister. At the age of 18, she embarked on a secular musical career as a recording artist for Columbia Records. While Franklin's career did not immediately flourish, she found acclaim and commercial success after signing with Atlantic Records in 1966. Hit songs such as "Respect", "Chain of Fools", "Think", "(You Make Me Feel Like) A Natural Woman", "I Never Loved a Man (The Way I Love You)", and "I Say a Little Prayer", propelled her past her musical peers. By the end of the 1960s, Aretha Franklin had come to be known as 'The Queen of Soul'. "
Barbara Vulso - Vocals
Matthew Berrill - Saxophone
Aengus Hackett - Guitar
Dan Bodwell - Bass
Barry Duffy - Drums
http://aengushackett.com
https://www.facebook.com/aengushackettmusic
https://twitter.com/aengushackett
#JAZZGate #aengushackett
Doors for the JAZZGate series are at 9pm unless otherwise advertised, and music starts soon after.
Tickets €10
---
---
Venue Information - The Black Gate Cultural Centre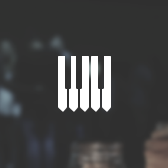 The Black Gate is a place of the arts. It has been born with creativity at its heart, and, with it, we will further assert the creative soul of this city. With music, literature, art, film, dance, and learning, we will create a home for the artist and a haven for art lovers. This will be a place to enjoy. Both for the events that happen here or for the atmosphere. Whether listening to a concert, watching a film, listening to a speaker, enjoying reading a book in the library with a coffee or a glass of wine, or having a good night with old friends, we will welcome you, we will look after you, and we will entertain you.
---