ZASKA
Ireland Ireland
25 Wexford St, Dublin 2 -
Whelan's
---
---
---
Max Zaska is the guitar-wielding songwriter at the helm of this supergroup of talent with a rotating roster of session players and rising stars from across genres in the Irish music scene, starting with Hozier, the band's original vocalist.
Blending his blues-rock roots with a love of a deeply funky groove and jazz improvisation, Zaska's compositions don't fit neatly into a single genre. Think: Steely Dan meets Vulfpeck and Snarky Puppy.
ZASKA's debut album, It Takes A Village, was released to universally stellar reviews in February 2019. It features more than 25 performers including Wyvern Lingo, Loah and BARQ, as well as members of Little Green Cars, Gypsies On The Autobahn, Super Silly, Come On Live Long, and Booka Brass.
Following the release of It Takes A Village, ZASKA re-affirmed their reputation for incredible live shows with a sold-out performance at the Button Factory in Dublin. The band followed it up with support slots for Vulfpeck's Cory Wong and Ali Shaheed Muhammad (Tribe Called Quest) & Adrian Younge (Kendrick Lamar), and more headline and festival shows throughout Ireland.
Named one of Ireland's best guitarists in 2018, Max is also a skilled arranger leading a band whose members, size, and instrumentation is ever-changing, putting great songs at the very heart of every performance.
Zaska completed a B.A. in Jazz Performance at the prestigious Newpark Music Centre in Dublin and has studied with jazz legends in Brazil, Italy, and Canada. Born in Germany, Max was raised in Ireland and lives in the countryside near Dublin with his wife and their two young children.
Look for ZASKA at Irish festivals this summer and on tour this autumn.
Zaska will play Whelan's on Thursday September 12th with tickets from €15 on sale Wednesday 22nd at 9am
18+
---
---
Venue Information - Whelan's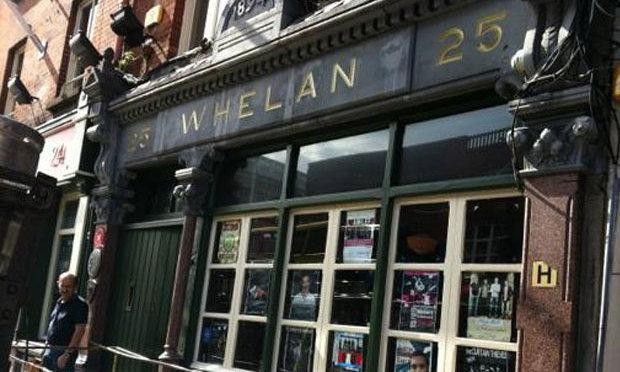 Whelan's is in the unique position of being not only one of the most important live music venues of the last decade, but also one of Ireland's most famous pubs, favoured for its warm, convivial atmosphere. Whelan's live venue and bar is located on the bustling Wexford Street strip in Dublin's city centre.
---