Afro Brazilian Jazz - Where Rio de Janeiro meets bahia
Ireland, Dublin Ireland, Dublin
28 Thomas St -
Arthur's
---
---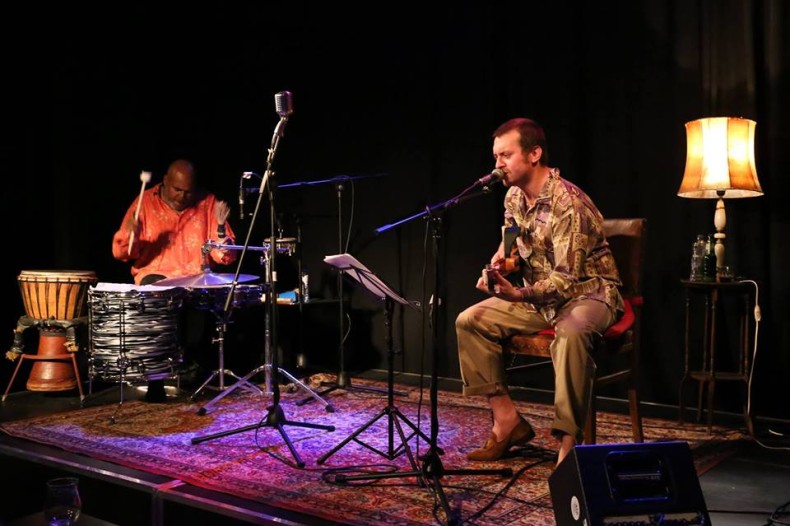 ---
Mario Bakuna and Edmundo Carneiro are delighted to release their new album 'Where Rio de Janeiro meets Bahia'. The album recorded in Paris brings in the core of its research the Afro-Brazilian rhythms from 'Recôncavo baiano' and the charm and subtlety of bossa nova.
In 'Where Rio de Janeiro meets Bahia', Mario and Edmundo try to dissolve the fine line that separates music and anthropology. In the search for the synthesis of what can only be nurtured by great masters, the album is a journey through the landscapes of Dori Caymmi, as when he narrates the life of the fishermen in "Mercador de Siri". It praises Tom Jobin's finesse in "Fotografia", a song in which the poet speaks of the solitude of the stars and the existence of an idyll.
In the show "Where Rio de Janeiro meets Bahia", Mario and Edmundo promise to transport the audience to a place where the real and the imaginary are experienced and enhanced by poetry and music.
The objective of this show and the recording of the album "Where Rio de Janeiro meets Bahia" is to propose a narrative capable of dissolving the fine line that separates music and anthropology.
Links:
Bio
Mario Bakuna is a London-based Brazilian composer, singer and guitar player, with over fiftteen years of professional experience. He is a graduate of the Free University of Music in Sao Paulo, Brazil. Whilst there he studied with musicians such as: Olmir Stocker, Roberto Sion and Roberto Bomilcar (pianist who played with Frank Sinatra during his visit to Brazil).
His study focusses on afro-brazilian music, Samba, Jazz and Bossa Nova.
He travelled to Europe to expand his research, and since moving to London, he has been performing alongside musicians such as Jean Toussaint, Liam Noble, Roberto Manzin, Ricardo dos Santos, Edmundo Carneiro, Cacau Queiroz, Alain Jean Marie, Filó Machado, and Andrew McCormack.
Edmundo Carneiro is a Brazilian percussionist based in Paris for over 30 years, Edmundo Carneiro toured over 66 countries and worked with international music figures such as Baden Powell, Tânia Maria, Steave Gadd, Ana de Hollanda, Rosinha de Valençia, Antony Jackson, Monica Passos, Chucho Valdes. Percussionist of his own style, Carneiro also experienced successfully electronic music by working with several artits and DJs such as Saint-Germain, Next Evidence, Bob Sinclar, Schazz, Rive gauche, Charles Schilling, Stéphane Pompougnac.
'Mais do que um percussionista, Edmundo Carneiro é um feiticeiro' - Maria de Medeiros. ("More than a percussionist, Edmundo Carneiro is a magician" )
---
---
Venue Information - Arthur's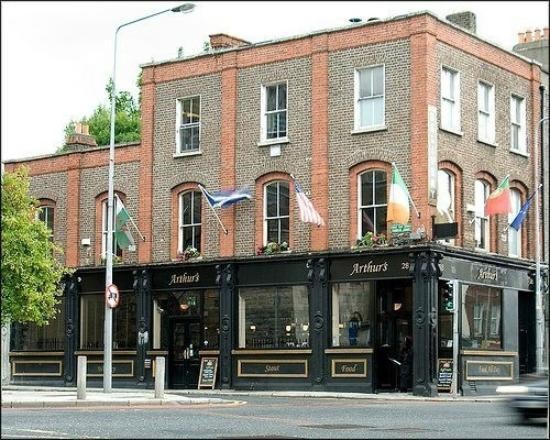 Arthur's is the nearest pub on the route to The Guinness Storehouse, one of the city's foremost tourist attractions. It is popular both with locals and tourists. Naturally it has the freshest pint of Guinness in all of Ireland.
---