OSLO XII ft. Zaska
---
---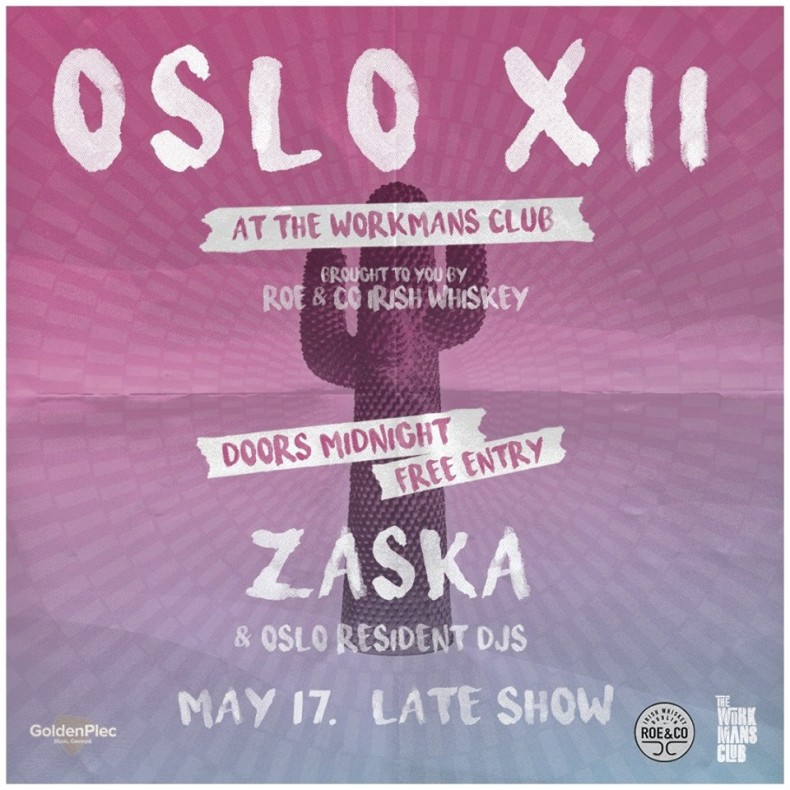 ---
We're delighted to start a new chapter of OSLO with a live set from one of Dublins funk masters Max ZASKA and his band. This is gonna be a total groover and one you don't wanna miss!
Listen to Zaska.
Please Note: These are free ticketed events, however, spaces are limited so early booking is advisable.
Max Zaska is the guitar-wielding songwriter at the helm of a supergroup of Irish talent featuring a killer horn section. The band's revolving roster draws players and rising stars from across genres in the Dublin music scene and included Hozier as the band's original vocalist.
2019 is off to an incredible start with ZASKA's debut album It Takes A Village released in February to universally stellar reviews. This was followed by a spike in international followers, a sold-out launch show at the Button Factory in Dublin, and gigs supporting Vulfpeck's Cory Wong.
It's Friday, and we're in love (with live music). OSLO is a brand new Friday night event coming to The Workman's Club, Dublin once a month. Here's the deal. OSLO will be showcasing Ireland's most exciting new artists in a club night atmosphere - allowing you to get a taste of what the future of Irish music looks like. We wanted to put on a night where bands can be discovered in a party setting. Doors to this awesome monthly night will open at midnight and will run 'til super-late, like every proper party should. Oh, and did we mention it's all FREE?
---
---
Venue Information - The Workman's Club
Run by people passionate about music, our venue welcomes performers of all flavours. Alongside the headline gigs, The Workman's Club is home to some of the capital's finest club, comedy, acoustic and new band showcase nights.
The striking old-school decor makes it a popular choice for parties, launches, screenings, book readings and multimedia takeovers, as well as photo, video and movie shoots.
---