Arjun Desai Duo Live
---
---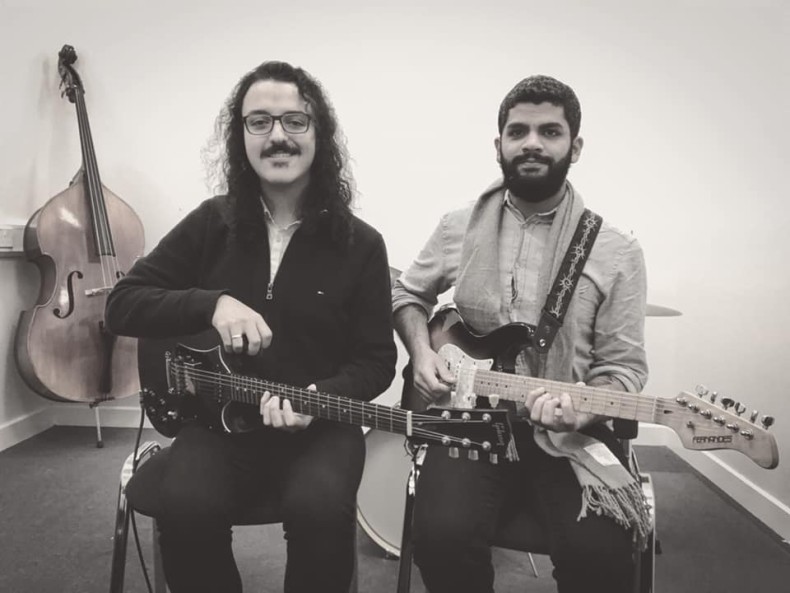 ---
Arjun Desai is bringing his duo to the Tram Cafe join us for jazz, funk, blues & soul.
Based in New Delhi, Arjun has been professionally involved in music since 2008. He has experience working as a session musician having played at several venues including Hotels, Music festivals, Cultural/Embassy events, Workshops amongst others in Delhi,Sikkim, Arunachal Pradesh and Chennai.He is also currently the guitar faculty at a music school in Delhi.He has studied under prominent jazz musicians based in New York such as Ofer Ganor, Sebastian Cruz, Manu Koch, Gabriel Guerrero, Harvey Wirht, Panagiotis Andreou, Marcos Varela, Jovol Bell, Rory Stuart. He is currently working and studying in Dublin, Ireland as an artist.
---
---
Venue Information - The Tram Cafe
The Tram Café is one of Dublin's most unique venues for live music. Originally built in the US in 1902. Totally refurbished back to it's original condition, and opening in 2016, with it becoming a home for live Jazz, Soul and Latin music since July 2018.
You can find music at this venue (holds 50+) every Friday from 5.30pm, and every Sunday from 2.30pm, with great food, coffee and wine available and it's always FREE admission!
See www.thetramcafe.ie for more details, or call (086) 0420273 for table bookings.
---