Jazz Baristas
---
---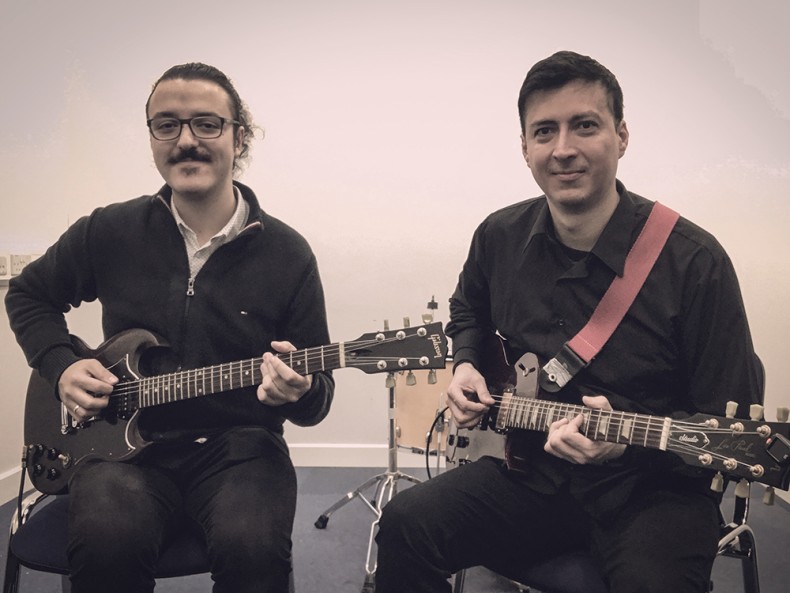 ---
Mario Lazcano was born in Mexico City and started playing guitar after finishing high school. He then enrolled in a small music school to learn the basics. There, he met the people whom he worked with for the next six years, writing, recording, and performing pop music.
Later on, he worked as a teacher in a prestigious school of music in Mexico, where he won an award for teacher of the year. After that, Mario decided to expand his musical knowledge by enrolling in the Jazz Performance programme in Newpark Music Centre, which later became part of Dublin City University. Living in Dublin for the past three years, Mario has been part of the music scene by doing performances in various styles including rock, pop, Cuban son, salsa, reggaeton, merengue, and jazz.
---
---
Venue Information - The Tram Cafe
The Tram Café is one of Dublin's most unique venues for live music. Originally built in the US in 1902. Totally refurbished back to it's original condition, and opening in 2016, with it becoming a home for live Jazz, Soul and Latin music since July 2018.
You can find music at this venue (holds 50+) every Friday from 5.30pm, and every Sunday from 2.30pm, with great food, coffee and wine available and it's always FREE admission!
See www.thetramcafe.ie for more details, or call (086) 0420273 for table bookings.
---