Jazz on a Winter's Evening - Melanie O'Reilly & Trio
---
---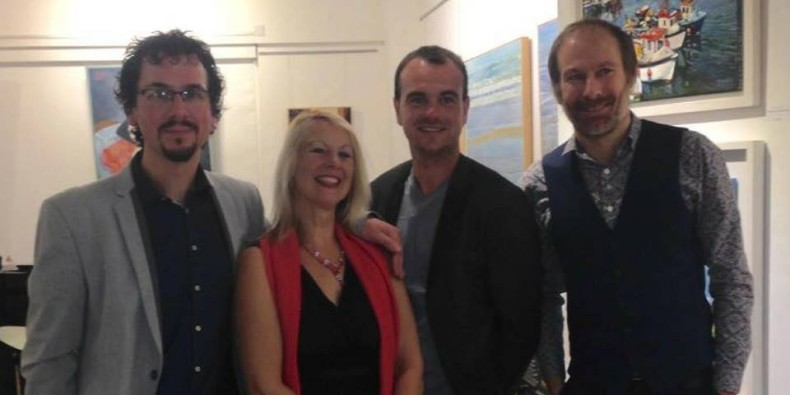 ---
---
---
Join us for a special Winter's evening of jazz at Green Acres in Wexford, when Award-winning jazz vocalist Melanie O'Reilly celebrates the legendary jazz singers Anita O'Day, and other female jazz vocalists, such as Ella Fitzgerald, Rosemary Clooney, and Nina Simone capturing the essence of unconventional musical icons.
Inspired by the smoky swinging style of these iconic jazz vocalists, Melanie's riveting performances have garnered her 4-star reviews and standing ovations wherever she performs, whether at the International Edinburgh Fringe Festival, at the National Concert Hall Dublin, at major jazz venues & festivals in Europe, or in recently sold-out shows in San Francisco's hippest jazz clubs, bringing new life to the memory of female jazz vocal legends, in a way that is utterly unique, contemporary and brilliantly exciting.
This concert follows on Melanie's highly successful Autumn concert in Green Acres last October, which ended with standing ovations and many encores. Don't miss the fun! All welcome!
She will be joined by the South East's finest jazz musicians, Kevin Lawlor - drums, Pat Molitor - piano, and special guest from Dublin, Andrew Csibi on bass
What the Press say:
"The show is a celebration and O'Reilly makes every number her own, gliding effortlessly through rhythmic backbeats,… sultry… soulful in virtuoso style... "
- Edinburgh Fringe Festival/Unlimited Media
" O'Reilly's exhilaratingly beautiful, nuanced voice..."
- San Jose Mercury News
"Melanie O'Reilly's tribute…. remains true, unsentimental yet affectionate, and it really swung… lithe, soulful vocals…" - Jim Gilchrist, The Scotsman
Melanie O'Reilly & Trio
Kevin Lawlor - Drums
Patrick Molitor - Piano
Andrew Csibi - Double Bass
Call : +353 (0) 53 91 2297
---
---
Venue Information - Greenacres Gallery
Greenacres steadily grown in scope and reputation becoming renowned well beyond the shores of Ireland for its world class cellar of fine French wine, its eclectic "foody' shop and its gallery featuring some of the best Irish contemporary artists.
---