Shy Mascot
Ireland, Dublin Ireland, Dublin
54 Middle Abbey St -
Wigwam
---
---
---
Shy Mascot combines funk, jazz, and hip-hop styles to create a uniquely provocative sound. Sounds that let you move & sounds that make you groove.
Formed by vocalist Fiadh Rua Gregg, keyboard player Eanna Ryder, bassist Keith Tobin, drummer Andy O'Farrell, and Dublin-based South Floridian rapper Jamel; this quintet weaves between melodious, ethereal spaces and deep, filthy grooves.
https://open.spotify.com/artist/7niKIj0t9uUmc5ljYImOW8?si=Ir72VBGJRtmRtZaYaRgkRA
https://soundcloud.com/shymascot
Dan Creagan(DJ Set) will also be taking control of the wheels of steel afterwards to bring us further into the night
---
---
Venue Information - Wigwam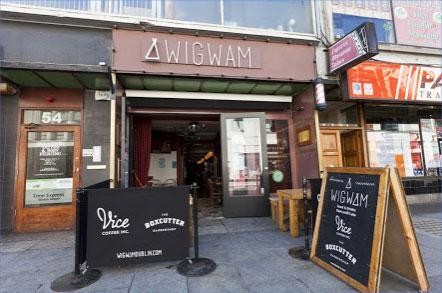 We're open from 11am, 7 days a week for drinks & food. We stock over 50 craft beers, 100+ rums, and have an extensive cocktail list. Our food menu runs from 12pm-10pm daily, or you can simply pop in for drinks anytime. The bar & roof terrace are always free in, events in the basement may have a cover charge, check our 'whats on' page for details. The basement is also available for private hire. Late bar opening times at the weekend.
---