Nigel Mooney with The Johnny Taylor Trio
Ireland Ireland
3 Fitzwilliam Street Upper, Dublin 2, D02 RR50 -
United Arts Club
---
---
---
Sunday Jazz at The United Arts Club - Open to Non-members
Nigel Mooney is widely regarded as one of Ireland's leading jazz singer and guitarists. A charismatic figure on the Dublin jazz and blues scenes since the early 1980's, his Gripewater Blues Band spearheaded the blues movement in Ireland and drew many fans of both jazz and the blues.A self-taught musician, Mooney was influenced by the blues from an early age and his hard-bop style of guitar playing is expressive and melodic with a bluesy groove. He possesses a warm and rich tenor voice and has an almost flawless sense of pitch…..
Johnny was born in London and studied classical piano and clarinet from a young age, playing in orchestras and gaining an ABRSM diploma in piano performance. Upon moving to Ireland, he became a music scholar at Trinity College and graduated with a First Class Honours degree in 2006. After studying with a scholarship at Berklee College of Music in Boston, Johnny returned to Dublin and began playing jazz full time. He currently leads his own piano trio as well as playing in the groups of various notable Irish musicians including Nigel Mooney, Cormac Kenevey, Alex Mathias and Suzanne Savage and Louis Stewart. Currently he is musical director for Emilie Conway. In April 2014 he toured with The Emilie Conway Quintet in Ireland, presenting the Songs of Alec Wilder.
---
---
Venue Information - United Arts Club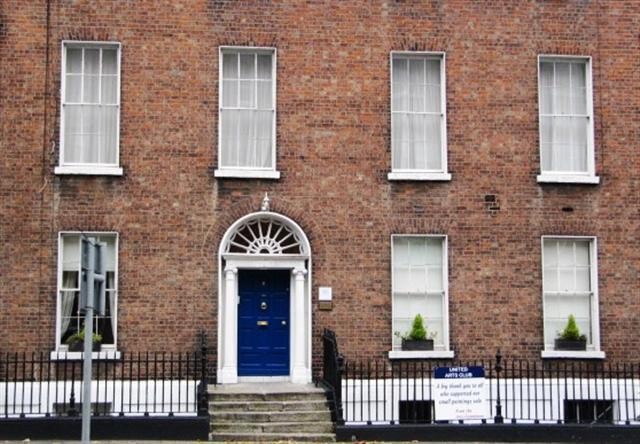 The United Arts Club has since its foundation in 1907 been a centre for people interested in the Arts; literature, music, painting, drama, film; and good conversation. It is a place to unwind, meet and make friends, encounter acquaintances and enjoy art. Situated in the heart of Georgian Dublin, the Club provides an oasis of tranquillity in the centre of the city. Every month we run a diverse programme of events for our members and guests. These include art exhibitions, concerts, recitals, discussions, lectures, poetry readings and honorary dinners. The Club, steeped in history, occupies an important place in the artistic and social life of the city.
---