SLIGO JAZZ 2021
---
---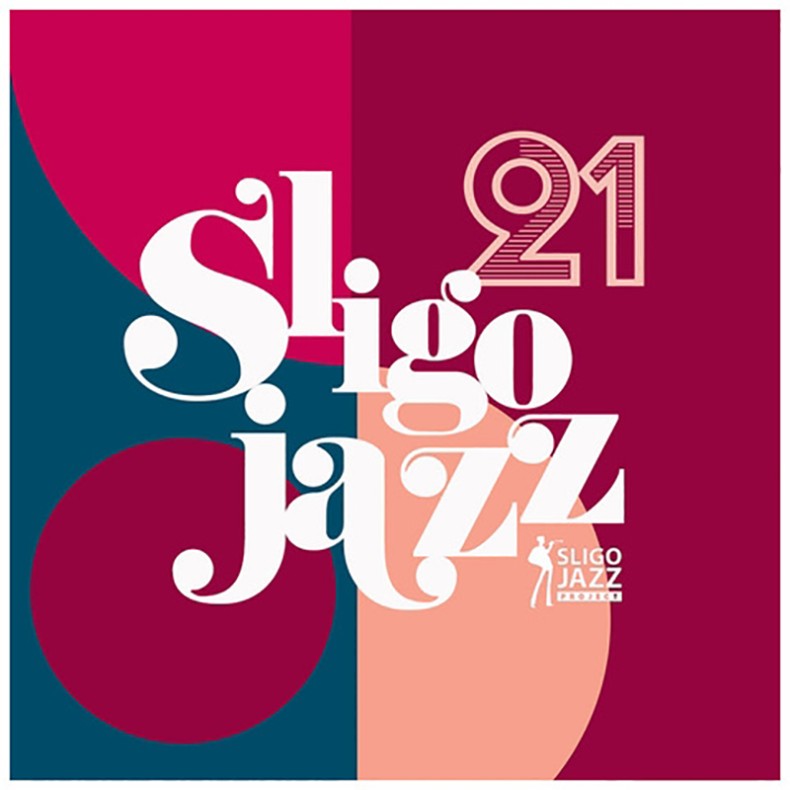 ---
SLIGO JAZZ 20-25 July, 2021

Presents

THE BIGGEST SHOWCASE OF IRISH JAZZ EVER BROADCAST
SLIGO JAZZ PROJECT shows its support for the Irish jazz community in these troubled times, with its whopping 2021 Festival Lineup, presenting a programme of predominately Irish artists recorded on video and audio to the highest level.
Sligo Jazz Project (SJP) has announced its festival billing for next month's virtual festival and summer school, with festival acts recorded exclusively for the event in Sligo, Dublin, Wicklow, London, Granada and New York. The festival will be a huge showcase of Irish jazz artists of all ages, North and South.
"We believe this will be the biggest showcase ever presented of Irish jazz artists online", says SJP's artistic director Eddie Lee. "We realise the past 16 months has been a terrible time for musicians everywhere, with many of our top musicians forced to look to other professions to make a living. It is a real tragedy for our arts community and despite the PUP payments, threatens our arts scene in a really serious way. Thanks to the support of the Arts Council and our other funders and patrons, we have recorded a great selection of Irish acts in June on the Hawks Well Theatre stage for broadcast at next month's festival. Every artist will receive a broadcast-quality video of their performance as well as payment for the event, which we hope will help them come out of this pandemic and reembark on their music careers with the support of valuable, high quality promotional material."
Headliners Snowpoet, with Irish vocalist Lauren Kinsella at the helm, perform an exclusive concert from London for the festival, with Northern Ireland bassist and composer Dermot McNeil's DMQ quartet also swinging in, loud and clear, from London. Stunning New York based vocalist and rising star of the Big Apple's jazz scene, Ashley Pezzotti, comes fresh from her Lincoln Centre appearance with Wynton Marsalis & Orchestra to perform at Sligo Jazz with her own group. Peruvian jazz is a genre not featured before at Sligo Jazz Festival and SJP has remedied this in 2021 with the addition of Granada-based Phisqa, featuring a one-time prominent member of the Irish jazz scene, Cote Calmet on drums. Phisqa perform a set from Granada, Spain especially for the festival. And that's not the half of it, as a whole host of acts performing on the Hawk's Well Theatre stage complete the biggest ever showcase of Irish jazz artists, including Umbra, Rhythm Method, Sankhara, Conor Gulilfoyle Octet performing The Birth of the Cool, Paul Frost's Music of Mingus, David Lyttle and Phil Robson, Scott Flanigan Trio, Origin Story, Michael Buckley, Murray Brothers Trio, and the curiously titled NCT (Neilsen Cusack Trio), which has Sligo guitarist Mike Nielsen, his son Oskar on drums and veteran Wicklow pianist Andy Cusack, in a swinging trio which has an age gap of 68 years between youngest and oldest member, surely an entry for the Guinness World records!
The festival will also be accompanied by a mini virtual summer school with micro-lessons and zoom workshops, all between July 20 and 25. Tutors giving micro-lessons include saxophonists Tony Kofi and Michael Buckley, Trumpet ace Ryan Quigley, bassists John Goldsby and Federico Malaman, Singers Sara Colman, Ashley Pezzotti, trombonist Shannon Barnett, drummers Paul Clarvis and Nicolas Viccaro, and many more! See www.sligojazz.ie and Sligo Jazz on Facebook and Youtube
SLIGO JAZZ 21 VIRTUAL SUMMER SCHOOL AND FESTIVAL SCHEDULE
Microlessons each day 6pm
Zoom Sessions and Concerts
SJP 21 Concerts at a Glance
MC for the week: BBC NI's Linley Hamilton
Tues 20 July: UMBRA, RHYTHM METHOD
Weds 21 July: DMQ - (Dermot McNeill Quartet), ORIGIN STORY
Thurs 22 July: DAVID LYTTLE & PHIL ROBSON, SCOTT FLANIGAN TRIO (feat Kevin Brady & Dave Redmond)
Fri 23 July: NCT (Nielsen Cusack Trio), Conor Guilfoyle Octet perform BIRTH OF THE COOL and PHISQA (ESP/PERU)
Sat 24 July: MICHAEL BUCKLEY & MIKE NIELSEN, SNOWPOET, PAUL FROST'S MUSIC OF MINGUS PROJECT
Sun 25 July: MURRAY BROTHERS, SANKHARA, ASHLEY PEZZOTTI TRIO
ALL THESE EVENTS ARE FREE!
IF YOU WISH TO SUPPORT SLIGO JAZZ PLEASE DONATE HERE and help us get to 2022 strong and fit for our first physical event in 2 years!

Our "Microlessons" series last year was so popular, ( most of it is still up on our Facebook, we have decided to do it again and even better! This year our amazing roster of tutors from previous years, along with a few new names on the Sligo Jazz list, have provided us with superb educational material which will go out each evening at 6pm. Check back every day and feed your soul and your mind!


HIGHLIGHTS FOR VOCALISTS:
 
Ashley Pezzotti, as well as a concert with her quartet, recorded exclusively in New York for Sligo Jazz 2021, has given us a series of micro-lessons on how she goes about learning the amazing solos she memorises and performs vocally.


ZOOMS
Festival Launch Zoom, Tuesday 20 July, 5pm
If you would like to join the SJP Family and take part in a general chat and zoom, and hear me wax lyrical about the upcoming events, ask any questions or just send everyone your love.
Zoom Link
 Sara Colman ZOOM SATURDAY 24 JULY 5pm
Sara will be teaching warmups throughout the week in her micro-lessons, and teach a well known jazz standard in her "Nobody Else But Me" Zoom session at 5pm on Saturday 24. To sign up for Sara's ZOOM at 5pm on July 24 please follow these instructions:

Join Zoom Meeting
https://us02web.zoom.us/j/82416893680
Meeting ID: 824 1689 3680
Passcode: 912549
DAVID O'ROURKE: SOLVING THE RIDDLE Thursday 22 July 5pm
SOLVING THE RIDDLE Will take a closer under the hood of some of the famous arrangements by Nelson Riddle for artists like Frank Sinatra, Ella Fitzgerald, Linda Ronstadt, Nat King Cole, Dean Martin and so many more. Irish born New York resident jazz guitarist David O'Rourke has been custodian of, and expert on, Nelson Riddle's legendary work. In this interactive session he will look at voicing approaches along with Nelson's own influences and will welcome questions of all levels. You do not have to be a musician to attend this or participate in the Q&A. However for copyright reasons 
this has to be a private zoom session and not published live on Facebook
, so invites are essential. 
Email Eddie Lee for an invite!
ALL THESE EVENTS ARE FREE!
IF YOU WISH TO SUPPORT SLIGO JAZZ PLEASE DONATE HERE and help us get to 2022 strong and fit for our first physical event in 2 years!
---
---
Venue Information - Online Event
---