LJF 2021: Nigel Mooney Quintet
Ireland, Limerick Ireland, Limerick
4 Dock Rd -
Dolan's Pub
---
---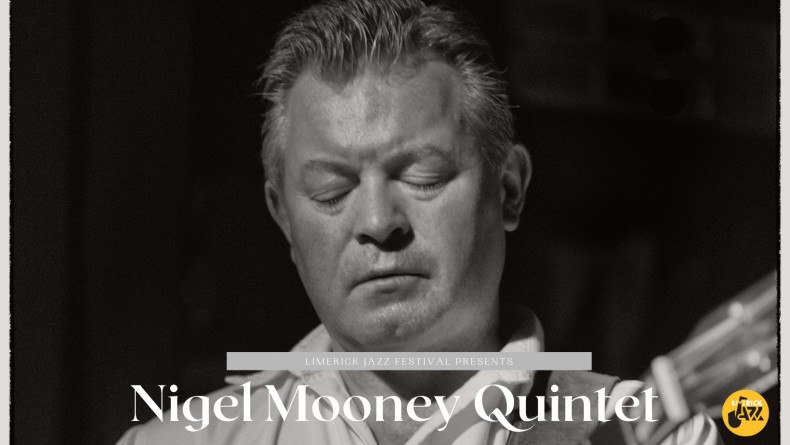 ---
Limerick Jazz Festival presents Nigel Mooney & the Johnny Taylor Trio with Special Guest, Brendan Doyle.
Hailed by the B.B.C. as "Ireland's King of the Blues", Nigel Mooney is long established as Ireland's leading jazz singer/guitarist. Steeped in the blues from an early age, Mooney formed his Gripewater Blues Band in the early 1980's, spearheading Ireland's blues movement, performing withand opening for the likes of B.B. King, Lowell Fulson, Bo Diddley, Dr.John, Hubert Sumlin and Louisiana Red. Since the mid-1990's, he has been aleading figure in Ireland's jazz scene and his 2013 album, "The Bohemian Mooney" was awarded Jazz Album of the Year by The Irish Times and featured guest appearances by Georgie Fame and Louis Stewart. "Ireland's most popular jazz performer" (Irish Times), Mooney has appeared with Larry Coryell, Joey de Francesco and Bobby Watson and has recently toured with ex-Art Blakey's Jazz Messenger Jean Toussaint and British guitarist Jim Mullen. His new record, "Mooney's Blues" is due for release in 2022.
Nigel Mooney will be joined in Limerick by his regular band featuring Johnny Taylor on piano, Barry Donohue on bass and Dominic Mullan on drums, and the quartet will be augmented by special guest Brendan Doyle on tenor saxophone.
Vaccine certs necessary for admission to Dolan's.
More information available at the Limerick Jazz Festival Website: http://www.limerickjazzfestival.com/
---
---
Venue Information - Dolan's Pub
Dolans pub is the hub of the complex, a traditional Irish bar with Irish music seven nights a week all year round. It has become a cultural attraction and this year received the IMRO award for best Live Music venue in Ireland. The bar is open 12pm daily for lunch and 10am on weekends and public holidays for breakfast.
---