When Django Met Sinatra
Ireland, Dublin Ireland, Dublin
Farmleigh, White's Rd, Castleknock -
Farmleigh House
---
---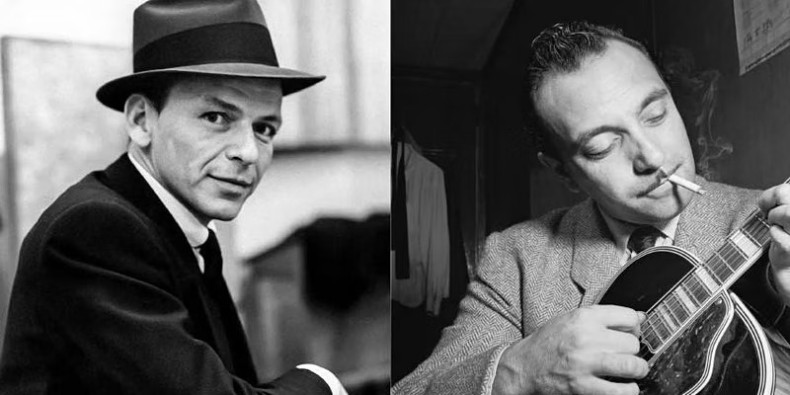 ---
A delightful "marriage" between one of the Greatest Singers and the best Gypsy Guitarist's to ever walk this planet!
Although they were around at the same time, but in different parts of the world, they never made music together…. UNTIL NOW!!!
Fintan and his Quartet have been playing together for at least a decade, Each member is a master at his own instrument in the Gypsy Jazz Genre, and have been delighting audiences everywhere they go.
Bring into the mix the amazing Ciaran Wilde and the ensemble is complete. Fintan and Ciaran have been playing together for nearly 40 years, since meeting "busking" in the Mary's Street Arcade in Dublin in the mid 80's.
The chemistry between all 5 musicians is electrifying, as is evident by their stage presence. These guys are "Old Friends" just enjoying what they are playing and living in the moment. It's a joy to behold and a fantastic night of music and musicianship is guaranteed for sure.
Fintan Gilligan, Guitar, Vocals
Rudolph Bado, Violin
Diarmud Lally, Double Bass
Mark Dudley, Guitar
Ciaran Wilde, Saxophone
Special Guests: Anna Abramochkina and Ekaterina Davidyan (Vocals)
---
---
Venue Information - Farmleigh House
---