Francesco Turrisi - Northern Migrations
---
---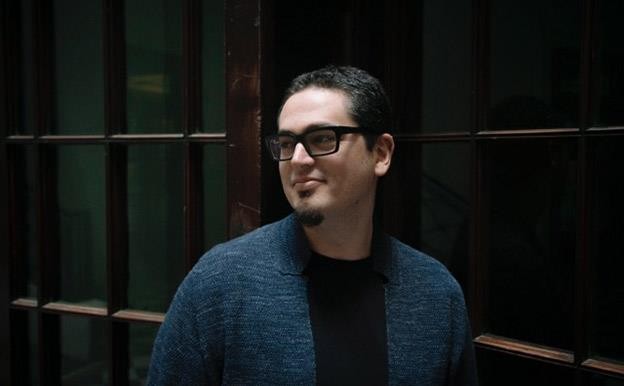 ---
"Northern Migrations" features original solo piano compositions and improvisations by Francesco Turrisi and the 10 year journey of the Italian pianist from the heart of the Mediterranean to the North of Europe.
If a musician is defined by the company he keeps, then it is little wonder that Italian pianist Francesco Turrisi skirts facile categorization. The Turin-born, Dublin-based jazz musician has collaborated with former Miles Davis reedsman Dave Liebman, famenco icon Pepe El Habichuela, kaval player Theodosii Spassov and singer extraordinaire Maria Pia de Vito. He has toured with Bobby McFerrin, played the music of Steve Reich with NY ensemble Bang on A Can and, since 2004, has been a core member of early music ensemble L'Arpeggiata. In spite of his numerous collaborations, it's as a leader that Turrisi has earned his spurs. His four beautifully crafted solo albums and two co-led releases have garnered widespread critical acclaim and positioned Turrisi as one of the most original voices of his generation.
His first piano solo album "Northern Migrations" features original compositions and improvisations, and encompasses the ten year journey of the Italian pianist from the heart of the Mediterranean to the North of Europe. Northern Migration has been a recurrent theme in Turrisi's life and it's the source of inspiration for this solo project. Francesco's family migrated from an impoverished Sicily in the 1970's to the more industrially developed north of Italy in search of work and a better life. After growing up in the city of Turin, Turrisi himself then migrated north, at the age of 19, to study music at the Royal Conservatory of The Hague in the Netherlands. After completing his studies in jazz and baroque music, he went further north towards Ireland, ultimately settling in Dublin.
Francesco's music is layered with a multitude of different stylistic references, refecting his myriad musical experiences and his life journey. Early baroque ostinato bass lines, evocative Mediterranean modal melodies, minimalistic grooves, renaissance counterpoint woven into a core of jazz improvisation all co-exist organically in Turrisi's music, creating a unique, and hard to define musical language.
Francesco Turrisi talks about his new piano solo album "Northern Migrations".
1000 Tears Old (Track from Northern Migrations)
---
---
Venue Information - The Mermaid Arts Centre
Since their launch in August 2002, Mermaid Arts Centre has made a splash in the artistic and cultural life of County Wicklow. Presenting an ambitious programme of performances including innovative dance, spellbinding theatre, cutting edge music and art-house cinema.
---