Ian Date & Myles Drennan Duo - Summer Jazz at Triskel
---
---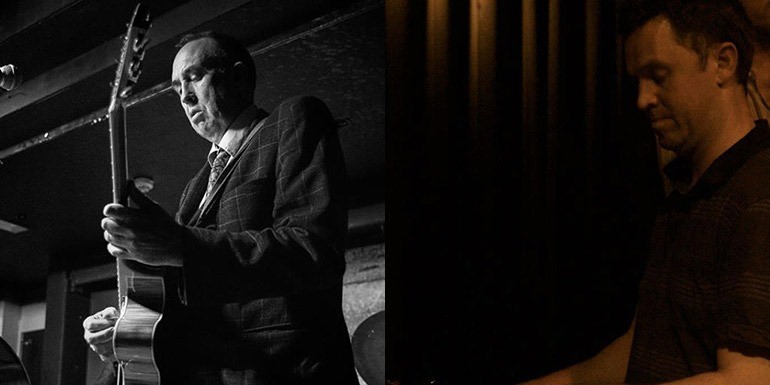 ---
Ian Date and Myles Drennan come together for an inimitable concert exuding talent and class, this is a concert not to be missed.
Ian Date moved to Ireland in 2002 from Australia. Equally at home on the acoustic and electric guitar, Ian's playing is firmly rooted in the jazz tradition. He has his own engaging style and he brings his intelligence, craft, musicality, skill and humour to all his projects. Critics have described his playing as always swinging, lyrical, endlessly inventive, masterful and his live performances as thoroughly entertaining.
Myles Drennan grew up under the mentorship of Irish jazz icon Louis Stewart which partly accounts for not only his high technical abilities but his interpretive capabilities and desire to take the music to new places. Myles hails from a musical family and reportedly learnt much from falling asleep under the family piano. His father, Tony Drennan, was one of the pioneers of the Dublin jazz scene and Myles also holds a special role, a musician that all Irish jazz musicians respect and admire. Myles has played with a who's who of Irish musicians and is rightly regarded as one of Ireland's great jazz musicians.
Summer Jazz at Triskel
Triskel is the home to quality jazz in Cork, having welcomed jazz greats like the Marcin Wasilewski Trio, Jeff Ballard, Dino Saluzzi and more over the years. We're delighted to announce Summer Jazz at Triskel and look forward to welcoming these musicians to Triskel this summer.
---
---
Venue Information - The Triskel Arts Centre
Triskel Arts Centre was founded in 1978, and moved to its current home in Tobin Street in 1986. Triskel celebrated its Thirtieth Anniversary in 2008. As Cork's principal Arts Centre our mission has always been to commission, present, and promote the contemporary arts in Cork, and to ensure the arts are made available to as wide a public as possible.
---