New Irish Jazz Orchestra & Martin Hayes
---
---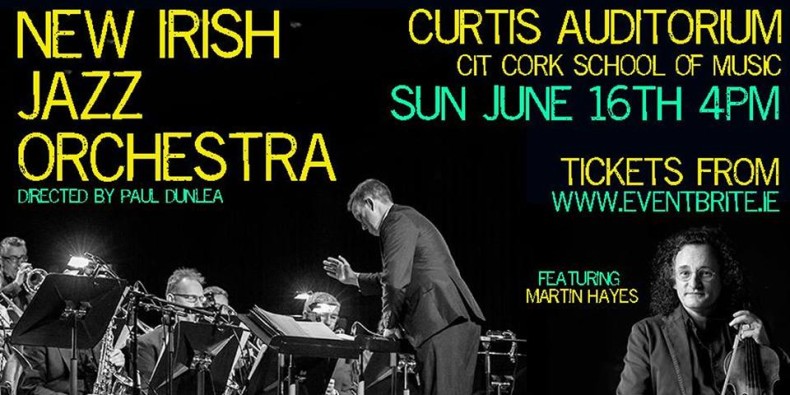 ---
---
---
The New Irish Jazz Orchestra returns to CIT Cork School Of Music featuring the extraordinary fiddle player Martin Hayes. The concert will also feature original compositions from Irish composers such as Ronan Guilfoyle, Brian Byrne, Cormac McCarthy and Paul Dunlea.
THE NEW IRISH JAZZ ORCHESTRA
The New Irish Jazz Orchestra is a professional large jazz ensemble that provides a platform for Ireland's finest jazz improvising talent, big band virtuosi and - most importantly - new composers and arrangers. The ensemble has evolved from a three - year series of highly successful collaborative projects conceived and directed by Paul Dunlea. The band has performed sell out shows across the country in venues including The Opera House, Cork, The Grand Opera House, Belfast & The Everyman Theatre - Cork along with headlining the 2015 Cork & Limerick Jazz Festivals. Entire concerts have also been broadcast nationally on both RTE and BBC radio.
The band will perform works by leading composers from home and abroad as well as classic big band repertoire.
Check out a clip from last year's concert here:
https://www.facebook.com/pauldunlea79/videos/10155483704578020/
MARTIN HAYES
Martin Hayes' soulful interpretations of traditional Irish music are recognized the world over for their exquisite musicality and irresistible rhythm. He has toured and recorded with guitarist Dennis Cahill for over twenty years, and has collaborated with extraordinary musicians in the classical, folk and contemporary music worlds such as Bill Frisell, Ricky Skaggs, Jordi Savall, Brooklyn Rider and the Irish Chamber Orchestra, RTE Concert Orchestra as well as many of the greatest traditional Irish musicians over the past thirty years. Martin has contributed music, both original and traditional arrangements to modern dance, theatre, film and television. He has performed on stage with Sting and Paul Simon and recently recorded with Yo Yo Ma's Silk Road Project. He is the artistic director of Masters of Tradition, an annual festival in Bantry, Co. Cork and a co- curator for the Marble Sessions at the Kilkenny Arts Festival.
Martin has been recognized as Musician of the Year ( Gradam Ceol) from TG4, Irish language television, Person of the Year by the American Irish Historical Society in New York City and is recipient of the annual Spirit of Ireland award from the Irish Arts Center NY. He was the first musician to win The BBC Instrumentalist of the year and most recently the first to win the RTE folk instrumentalist of the year. Most recently he received an Honorary Doctor of Music from National University of Ireland Galway.
He founded the seminal Irish American band, The Gloaming, with whom he tours internationally and with whom he shared the prestigious Meteor Prize in 2014 for their debut album.
He and Dennis performed for President Obama and dignitaries both at the White House and the House of Representatives in March, 2011.
Martin was the recipient of six All-Ireland championships before the age of nineteen and spent his youth playing in his late father, P.Joe Hayes' Tulla Celi Band, which has now been together for more than 70 years.
---
---
Venue Information - CIT Cork School Of Music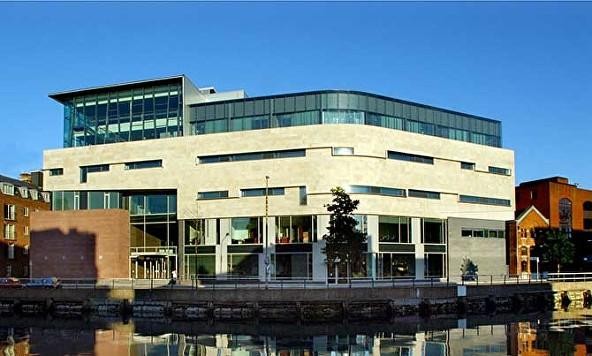 Curtis Auditorium - The 385-seat Curtis Auditorium, with adjustable acoustics (ceiling and walls), adjustable stage size, 2 Steinway D model grand pianos, and both live and studio recording capabilities.
Stack Theatre - A 150-seat black box that can be configured for a variety of uses.
---