Jeff Ballard Fairgrounds
---
---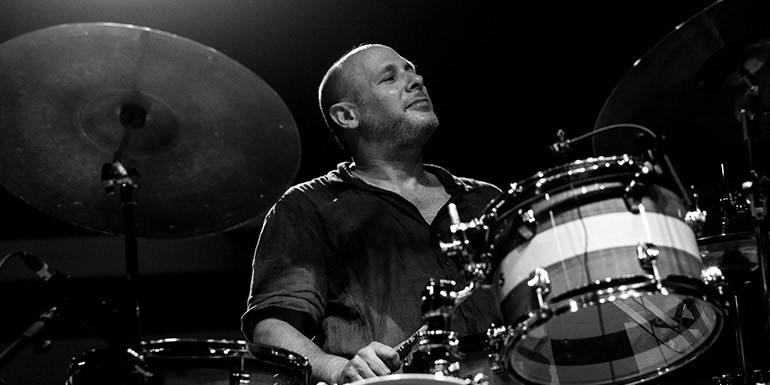 ---
Jeff Ballard makes music that feels like the 21st century – open, fluid and ever-developing – a sound informed by jazz but truly coming to life where musical worlds collide: acoustic and electric, swinging and ambient, analog and digital, accessible and experimental. He will release his new album, Fairgrounds, on 25 January 2019 and will play at Triskel just days later.
With Lionel Loueke on guitar and vocals, Kevin Hays on keyboards and vocals and Reid Anderson on electronics, the album also features saxophonists Mark Turner and Chris Cheek, Pete Rende on keyboards, who also recorded and mixed the album, with mastering by Nate Smith.
This is a potent combination of musicians who revere the past while realizing that art is always made in the present tense; they grew up versed in deep traditions but are keen to blur boundaries between genres. Jazz, rock, electronica and West African music all figure in the shapeshifting, cross-cultural sound of this dream band.
Experience the excitement, intimacies, and inventions in music that reveal the collective and individual greatness in each musician in the group.
---
---
Venue Information - The Triskel Arts Centre
Triskel Arts Centre was founded in 1978, and moved to its current home in Tobin Street in 1986. Triskel celebrated its Thirtieth Anniversary in 2008. As Cork's principal Arts Centre our mission has always been to commission, present, and promote the contemporary arts in Cork, and to ensure the arts are made available to as wide a public as possible.
---