Tigran Hamasyan + Special Guests • Waltons World Masters
---
---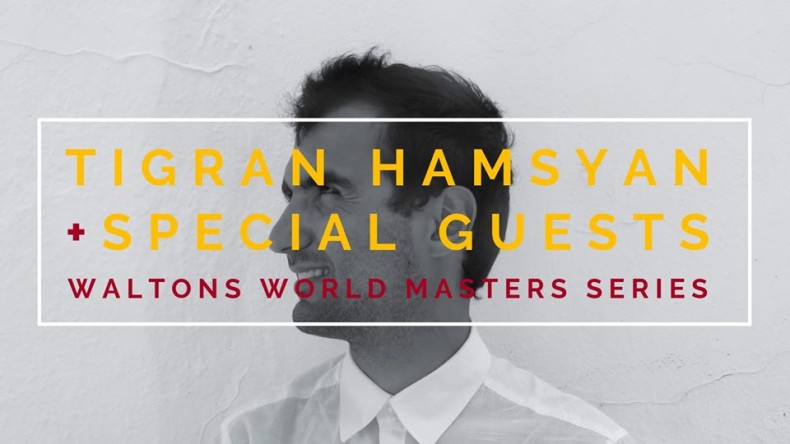 ---
World-renowned pianist and composer Tigran Hamasyan draws on a wide range of influences, including classical, jazz, Armenian folk music, rock, electronica, hip-hop, spoken word poetry and more. Just 30 years old, he has amassed an extraordinary body of work and has been lauded by the likes of Herbie Hancock, Chick Corea and Brad Mehldau. This unique event will blend Tigran's solo piano with the great Norwegian trumpeter Arve Henriksen and an Irish choir. Supported Irish folk sensation Brona McVittie.
TIGRAN HAMASYAN
A restless musical explorer and collaborator, Tigran has performed and recorded as a soloist, leading various jazz groups, with an Armenian chamber choir (performing his reworkings of Armenian sacred music for his acclaimed Luys i Luso or 'Light from Light' project) and in collaboration with a veritable who's who of jazz luminaries. Tigran has previously performed for the World Masters Series as a soloist (in 2012 and 2017), with his trio (in 2014) and with the Yerevan Chamber Choir (in 2015).
'Tigran, you are my teacher'
– Herbie Hancock
'He plays piano like a raga – the next Keith Jarrett.'
Trilok Gurtu
'Hamasyan's distinctive musicality blends jazz, European classical music and an array of influences like progressive-rock and DJ mixing. Yet the common thread is the inventive way the music balances ethnicity with a modernist verve.'
All About Jazz
ARVE HENRIKSEN
The extraordinary Norwegian trumpeter Arve Henriksen is widely considered one of the world's greatest jazz musicians. His reinvention of the instrument has produced sounds that range from an Australian didgeridoo to a Japanese shakuhachi flute to early Miles Davis at his most lyrical. Much of Arve's inspiration comes from his physical surroundings, and his sounds are more like a musical 'mirroring' of the changing weather conditions than jazz. He has performed both as a leader and in collaboration with renowned musicians working in a range of different genres – including Tigran for the acclaimed ECM album, Atmosphères (2016).
'The world's new favourite trumpet player…. Followed by experimental ambient, modern classical, and jazz communities alike, this Norwegian shaman of sound bridges the gaps of styles and forms with his unmistakably unique control of the instrument. Arve Henriksen doesn't simply play the trumpet, the brass is an extension of his breath.'
PopMatters
'Henriksen's solo concert was a thing of beauty, akin to a spiritual experience.'
- Ray Comiskey, The Irish Times
BRONA MCVITTIE, Support
Singer, songwriter and harpist Brona McVittie defies categorisation and is one of the most captivating performers on the 'folk' scene today. She has graced stages at Glastonbury, Celtic Connections and the Cambridge Folk Festival, and debut album We Are the Wildlife, released earlier this year, was lauded in the Guardian, the Independent, Mojo and Uncut. A deep reflection on the interconnectedness of things natural and manmade, the album is one of duality and dichotomy shaped as much by natural sonic patterning as by human patterns of behaviour.
'Beautifully embroidered folk…sweetness and bite…A stimulating debut'
The Guardian
'Heavenly debut… Simply gorgeous'
Nigel Williamson, Uncut
LINEUP
Tigran Hamasyan • Piano, Electronics
Arve Henrikson • Trumpets, Electronics
Dublin Chamber Choir
Support:
Brona McVittie • Vocals, Harp, Electronics
Anne Garner • Flute, Vocals
Myles Cochran • Slide and Bass Guitars
---
---
Venue Information - The National Concert Hall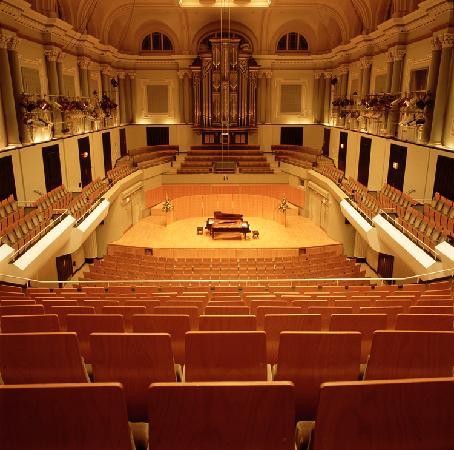 The National Concert Hall sits proudly on Earlsfort Terrace in Dublin's city centre and is home to the RTÉ National Symphony Orchestra, Chamber Choir Ireland, Irish Baroque Orchestra, Music Network and Music Generation. Next door to the picturesque Iveagh Gardens and in the heart of a commercial district known as the National Concert Hall Quarter, it hosts over 1000 events per annum. Its mission, to foster and celebrate the appreciation, knowledge, enjoyment and pure love of music as an integral part of Irish life.
---