The Story of Swing
Ireland, Cork Ireland, Cork
15 MacCurtain Street -
The Everyman
---
---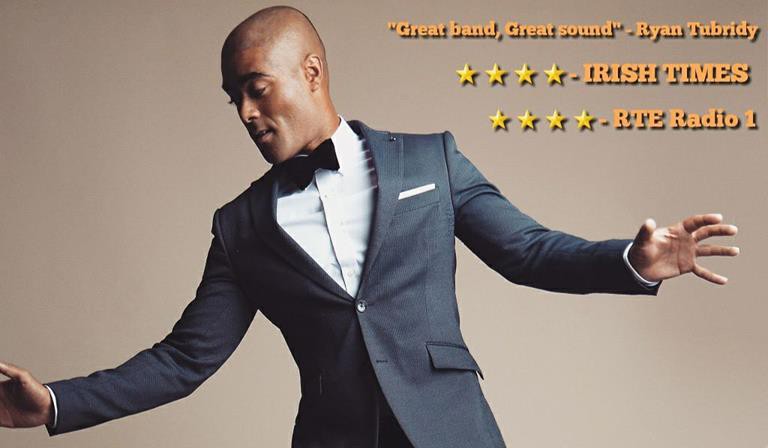 ---
The Story of Swing... Performed by Luke Thomas & The Swing Cats
A musical timeline of swing classics from the 1920's to the modern day. Featuring the music of Louis Armstrong, Fred Astaire, Bobby Darrin, Andy Williams, The Rat Pack, Michael Buble, Paolo Nutini and more.
Never before has a show captured the full evolution of swing music like this. From its birth in the 1920's to the big band era of the 30's and 40's. From the golden age of the 50's and 60's with household names like Sinatra, Bobby Darrin, Andy Williams to the modern era of Buble and Nutini. Hear such classics as King of the Swingers, Puttin on the Ritz, When the Saints Go Marching In, Mack the Knife, I Can't Take My Eyes Off You, Mr Bojangles, New York, New York and many more along original hit songs from their No.1 selling Irish Album Dance with Me performed live by Luke Thomas & The Swing Cats!!
The Swing Cats led by award winning vocalist Luke Thomas have amassed a huge following throughout Ireland and Europe thanks to their distinctive sound and style which is steeped in the golden age of swing music. They have sold out every major venue in the country including Dublin's Olympia Theatre, Vicar Street and National Concert Hall. They can count Irish President, Micheal D. Higgins as one of their biggest fans and have been requested to perform at his residence 4 times…
Most recently Luke and the band have secured their first 1 hour TV Special which will air on Oct 27th on national television in Ireland (Virgin Media Two) and features Phil Coulter and Paddy Cole.
---
---
Venue Information - The Everyman
The Everyman is a non-profit company that produces and presents the best in Irish and international performance for Cork and Irish audiences. Our mission is to be indispensable to all of the communities we serve: audiences, artists (local, national, international), employees and suppliers, while remaining rooted in, and inextricably linked to, Cork.
Our beautiful theatre is 650-seat listed building and a jewel of late Victorian architecture, celebrating its 120th birthday in 2017. The building is steeped in history and the auditorium is a favourite with audiences and performers alike for its intimacy and atmosphere.
---