Kaleidoscope Night at The Castle
---
---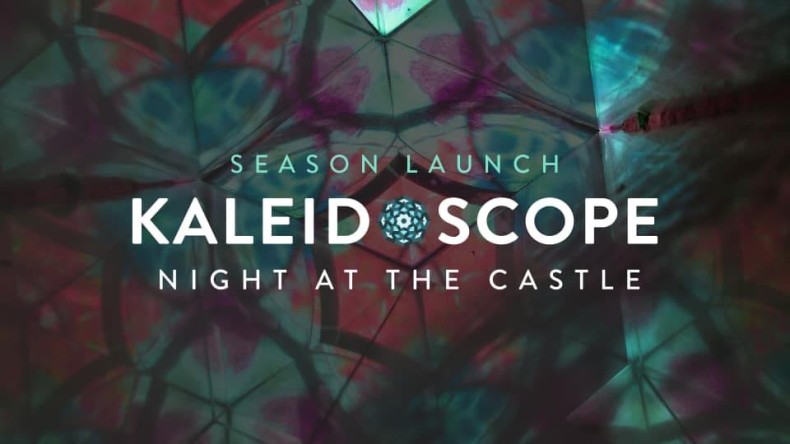 ---
Kaleidoscope Night presents its 12th Season Launch featuring The Dublin Viols, Ian Finlay (Sax & electronics), William Butt (cello) & Joachim Roewver (viola) and The Alexandra Potinga Quartet (Jazz standards).
This upcoming season boasts 6 featured artists, 6 commissions and a new podcast! Celebrating all that is inquisitive, innovative and exquisite in music performance in Ireland, the Kaleidoscope Music series kicks off this season with a concert performance recorded live at Rathfarnham Castle. Performed in this wonderful Elizabethan Castle, the series presents The Dublin Viols with a set of Renaissance hits.
Ian Finlay will bring us Irish composer Jonathan Nangle's work Artificial Blissful State (2016) for Baritone Saxophone and Electronics. This work is a commentary on the rise of AI (artificial intelligence) within our daily lives. Here an aggressive electronic track drives forward, unrelenting, unflinching, a steady pulse against which the saxophone plays their role, sometimes irregular and jarring, pushing against the tide of 'progress'. This is paired with Dutch " Avant Pop" composer Jacob TV's Pimpin for baritone sax and beatbox. A fusion of classical and modern music set to critical commentary inspired by present-day topics.
Romanian born and now Dublin based jazz vocalist Alexandra Potinga will perform a selection of jazz standards with her creme de la creme of hot Irish Jazz talent.
William Butt (cello) and Joachim Roewer (viola) will bring us Beethoven's duo nicknamed "The Eyeglass" in E-flat major. Composed circa 1796 it was written for a cellist friend of Beethoven to duo with, both of whom required glasses to read the music… we certainly did not hear enough Beethoven in 2020 due to our global circumstances so here Kaleidoscope presents two friends, who also happen to wear glasses!
Season tickets are now available, 8 extraordinary concerts for €100... a steal!
For more information please visit our new website: www.Kaleidoscopenight.ie
Full Programme:
The Dublin Viols : Consort music and Lute songs of Dowland, Purcell, Ferrabasco and more
Ian Finlay (sax): Jonathan Nangle Artificial Blissful State and Jacob TV Pimpin
William Butt (vc) & Joachim Roewer (vla): Beethoven Eyeglass Duo in E-Flat major
The Alexandra Potinga Quartet: Jazz Standards
---
---
Venue Information - Online Event
---