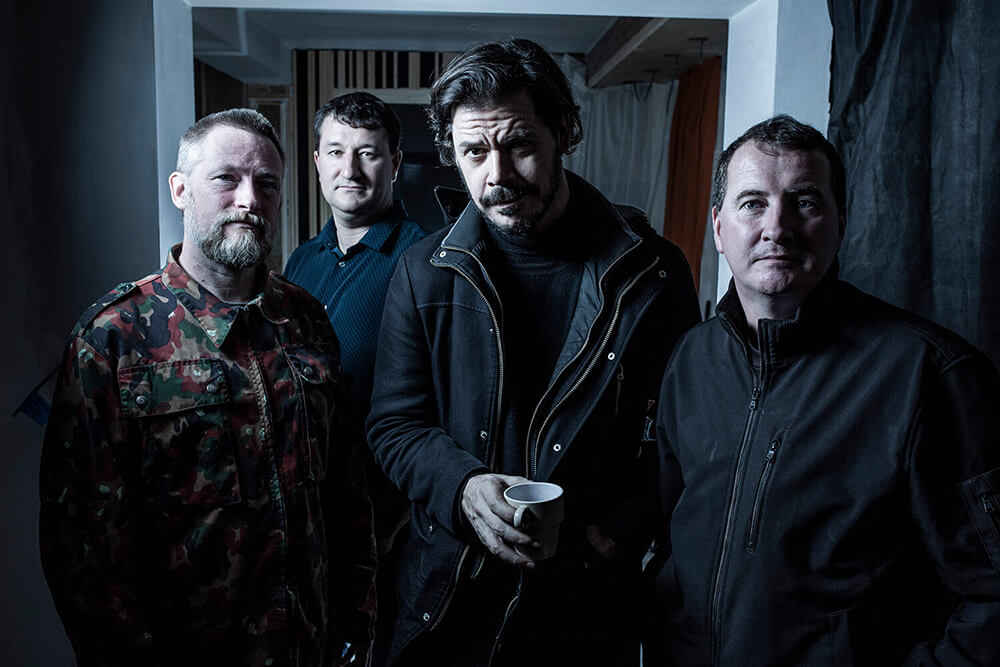 Left to right: Bill Carrothers, Dave Redmond, Seamus Blake, Kevin Brady (Photographer Daragh McDonagh)
Ubuntu Music has announced the signing of The Kevin Brady Electric Quartet for Plan B, their upcoming worldwide album release on 8th October.
Plan B is the latest studio album by acclaimed drummer and composer, Kevin Brady. It features the stellar musical talents of U.S. saxophonist Seamus Blake, Bill Carrothers on Fender Rhodes, and bassist Dave Redmond. Brady's ambition was to record an album that consisted of new, original compositions that explore improvisation in an electric quartet format. While tipping their collective hat to the music of the 1970s Miles Davis Group, along with the groove and funk based music of Herbie Hancock, many of the musical themes deal with the impact of what is happening in the world as we know it now. The music is hypnotically insistent, all with a lasting story of experience and optimism.
Kevin Brady describes the sound of Plan B:
"This is one of the most musically connected experiences that I have had since my first outing as a leader in 2007. While I was working with the late great guitarist Larry Coryell, I had many insightful discussions with him about music. His suggestion for my group to explore a change to an electric format was hugely influential on my new musical direction. I had been performing with Bill Carrothers and Dave Redmond in a piano trio for many years and I was excited to hear how we would perform with this new instrumentation. The inclusion of my friend and wonderful saxophonist Seamus Blake made a significant impact on how the trio performed. Seamus added an incredible musical dimension and texture to the compositions. His musicality added so much to the work. The music--whether simple or complex--was brought to another level by Bill and Dave's strong melodic and rhythmic understanding and intuition. I believe that each composition--whether groove based, free or in odd meters--encapsulates and blends elements of musical styles that each musician in this quartet really enjoys playing."
Martin Hummel, Director of Ubuntu Music, shares his perspective:
"It's a blessing to have the opportunity to work with Kevin and his band. I was fortunate to have the privilege to have Dave perform on an earlier Ubuntu release with pianist George Colligan, along with Seamus on an album with Eric Alexander. And now these guys come together with Bill Carrothers and you have one very serious jazz music cocktail. It's a pleasure to have them join the Ubuntu Music Family."
Watch the Promo Trailer
BIOGRAPHIES
Kevin Brady is one of the most sought-after drummers on the music scene. As quoted by jazz critic, John Kelman of All About Jazz, "Brady is an impressive drummer with impeccable taste, creative and, most notably, terrific tone". He has accumulated a wealth of experience performing with some of the world's leading exponents of jazz and improvised music, recording and playing with internationally renowned musicians such as Larry Coryell, Lage Lund, Peter Bernstein, Norma Winstone, Brian Charette, Ronnie Cuber, Perico Sambeat, Van Morrison, Bobby Watson, Randy Ingram, Lars Jannson and Nir Felder. He has performed double-bill concerts with acts such as Kurt Elling, Herbie Hancock's Headhunters, Andrew Hill, Swedish piano trio EST and soul legend Gil-Scott Heron. Kevin is also an endorsed artist with Zildjian Cymbals, Vic Firth Drumsticks & Evans Drumheads.
Bill Carrothers is quite exceptional in this setting, having recorded with many acclaimed groups performing and recording with luminaries such as Gary Peacock, Billy Higgins, Dave Douglas and Curtis Fuller. He has performed sell-out residencies at the prestigious NYC jazz club, The Village Vanguard. More recently he has been nominated for a French Gramophone Award for his latest solo album release, Excelsior, which is a collection of improvised piano pieces. Carrothers continues to raise the bar of jazz piano playing internationally.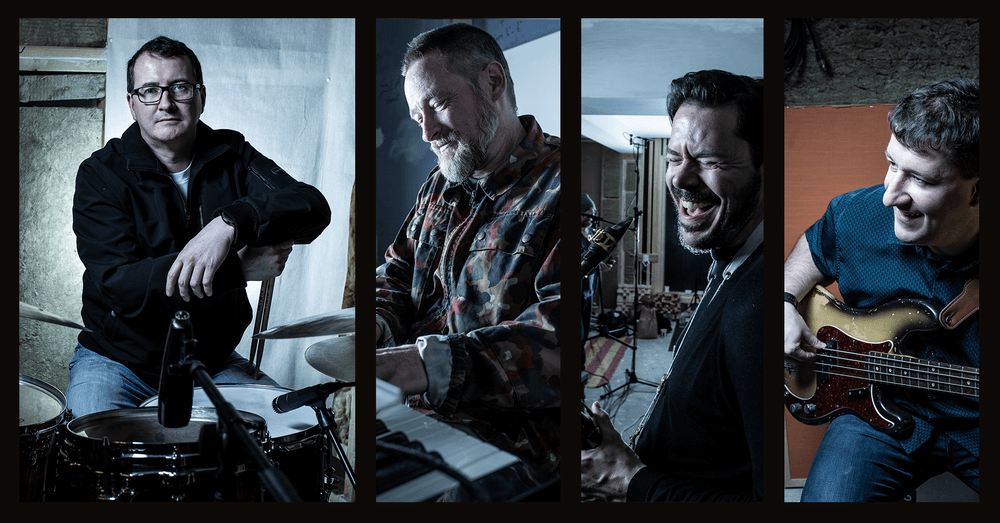 Left to right: Kevin Brady, Bill Carrothers, Seamus Blake, Dave Redmond (Daragh McDonagh Photographer)
Seamus Blake is one of the finest saxophonists on the music scene today. He has worked with a wide variety of artists. As a long-standing member of the Grammy-nominated Mingus Big Band, he is featured on six of their albums. Seamus continues to record and perform with artists such as Bill Stewart, David Kikoski, Antonio Sanchez, Kenny Barron, Sam Yahel, Randy Brecker, Wayne Krantz, Maria Schneider, Brad Mehldau, Brian Blade and Jack De Johnette. He has to date recorded on over 75 studio albums.
Dave Redmond is one of the most in-demand bassists in Europe, having performed with artists such as George Colligan, Bob Dorough, Eddie Reader, Keith Copeland, Georgie Fame, Jesse van Ruler, Bobby Wellins, Dave Liebman, Jason Rigby, Guy Barker, Ian Shaw, Jacqui Dankworth, Scott Hamilton, Norma Winstone, Bruce Adams, Jim Mullen and Chris McNulty. David also performs annually at the Cork, Derry and Bray Jazz Festivals in Ireland. He has appeared on over 35 albums of established Irish and international artists, while continuing to perform throughout Europe, U.S, Colombia, Ukraine, Kosovo and China.
Connect with Kevin Brady
Website:              https://kevinbrady.ie/
Facebook:           https://www.facebook.com/kevinbradymusic/
Twitter:                https://twitter.com/kevdawg11
Instagram:          https://www.instagram.com/kevinjbrady/
Youtube:              https://www.youtube.com/channel/UCxylpdoXS78Kx3p2GTLdf_w