The debut album "Murrays Law" is a milestone in a remarkable journey for the Murray Brothers - Out July 9th 2021 on Lyte Records.
Born in Falcarragh, Co. Donegal, twin brothers Micheal and Conor Murray have been playing jazz since the age of twelve. Growing up around traditional music, they sparked the curiosity of leading Irish jazz musician David Lyttle at the age of 16, going on to study with him and, in more recent years, touring with him professionally. Now 24 and graduates of Glasgow's Royal Conservatoire of Scotland under Tommy Smith, their debut album Murrays Law cements their reputations as Irish jazz stars on the rise and young international voices to take note of.
Alto saxophonist Micheal have been a student of U.S. icon Jaleel Shaw since 2019, when he received a scholarship from Jazzlife Alliance who also commissioned him to produce a series of solo saxophone films during lockdown. Double bassist Conor is a student of another U.S. icon, Ben Wolfe, and has performed with Michael Kanan, Phil Robson and many others. Young leaders of the Glasgow jazz scene from 2015-2019, they maintain strong links with Scotland and as the Murray Brothers they have featured UK greats Jason Rebello and Steve Hamilton in their groups. Much-loved in their community, they have brought the best in international jazz to their annual Falcarragh Winter Jazz Festival.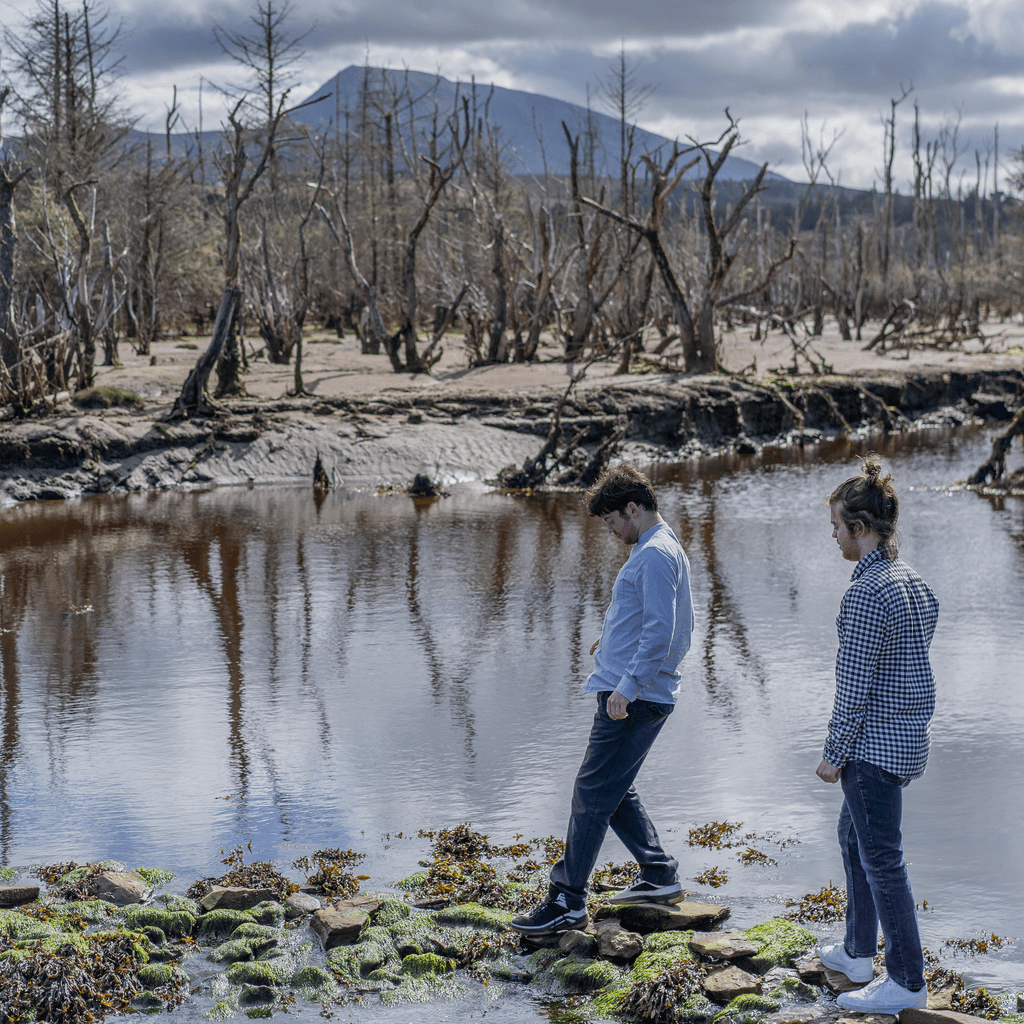 It's fitting that Murrays Law features and is produced by David Lyttle, who has included emerging jazz musicians in his groups for over ten years. The twins have performed over 50 dates in Ireland and the UK in Lyttle's trio and he has been their regular drummer for the past two years. Starting out in one of the legendary Irish guitarist Louis Stewart's final bands, Lyttle holds the distinction of being the island's only MOBO Award nominated artist, for Best Jazz Act in 2015, and he has worked with many of the idiom's most acclaimed musicians, from Joe Lovano to Kurt Rosenwinkel, in addition to crossing over into hip hop with Talib Kweli and spoken word with Liam Neeson.
Murrays Law is a milestone in a remarkable journey for the Murray Brothers. Though recorded during Ireland's second lockdown, it was made during a time of intense creativity fuelled by studies with their heroes and regular online performances live from their home-town pub, The Shamrock. A national tour is planned for late summer and autumn, and major prospects lie head. Though they joke that they live by 'Murray's Law'—that everything can happen at the last minute will happen at the last minute—they have accomplished a lot considering their beginnings. And as the legendary saxophonist Jean Toussaint told them after a jam session, the sky is the limit.
Listen to Murray Brothers - I Want To Believe
More About Murray Brothers
"rising stars of the northwest's blooming jazz scene"
— Irish Times
Born in the rugged, rural landscape of County Donegal Ireland, Conor and Micheal began experimenting with various different instruments in Irish traditional music like the Fiddle, Guitar, and Tin Whistle before settling on Saxophone and Double Bass respectively at age twelve. They both developed a strong love for jazz music soon after and quickly began to develop a reputation around Donegal. In 2013, at the Sligo Jazz Project, the brothers met Irish Jazz Drummer David Lyttle who the have had the honour of working with and being mentored since then.
Links:
www.twinpeople.club
www.lyterecords.com