The official release date of Karl Clews second album of original material for bass, entitled Navigator, is due out on 2nd April 2021!
As the title suggests, this album sees Karl exploring further the concept of the bass as a solo and lead instrument, with more expansive compositions drawing on a wider range of influences, from African to South American styles, from jazz, funk and fusion to hip-hop, and a wider tonal and textural palette, incorporating piccolo and tenor basses. With the exception of guest spots on a handful of tracks by Galway musicians Bernard Huvé and Adam Daniel on sax, Ciaran Storey on guitar and Richie Dittrich on drums, all the sounds on the album are made by basses, and it provides a demonstration of just how versatile - and misunderstood - the modern electric bass can be.
Listen to "The Far Islands" track 4 on the album
More About Karl Clews
As a child, I studied the classical guitar, but in my teens I picked up the bass and I've been a professional bass player for over 20 years, as a sideman, session player and touring bassist with countless artists, both local and international, some well-known, some not. However, while I love the physicality of the bass, what I missed from my days of playing the classical guitar was the ability to sit down alone with an instrument and play a piece of music that sounded 'complete'.
The bass is traditionally perceived as a monophonic, accompanying instrument, and as such is generally heard in an ensemble setting where a vocal and/or some other instrument(s) provide the harmonies and melodies to complete the sound. But the bass guitar has come a long way, technologically and in terms of technique, since it was first designed, and it's no longer limited to a supporting role.
So I started experimenting with a classical-guitar style technique on the bass to create arrangements in which I was playing not just the bassline, but also the melody and harmony all at the same time, and I would upload these 'solo bass arrangements' of popular songs and movie themes to YouTube, just so I had a visual and audio record of them if I ever wanted to play them again, since I don't enjoy writing these things out. However, it wasn't long before other people started liking and sharing these videos, and I soon discovered that there was an audience out there for this kind of thing, despite the general perception, especially among fellow musicians, that 'that's not how you play the bass'.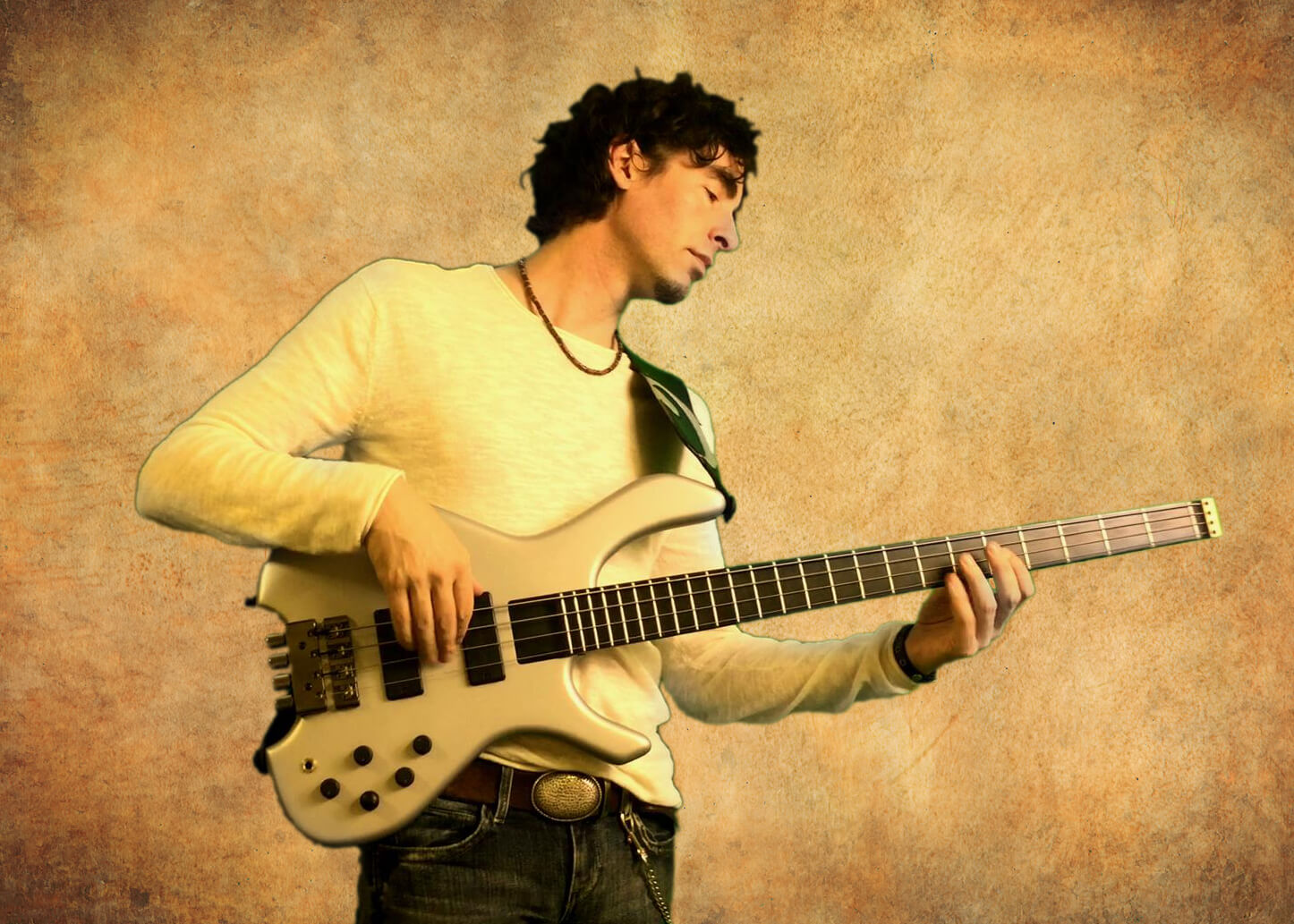 Over the years, amongst the covers of other artists' material, inspired by such pioneers of the bass as Stanley Clarke, Victor Wooten and Jaco Pastorius, I would also regularly upload my own compositions, written specifically to showcase the bass as a lead instrument, and early in 2020 I released my first album of bass-led original pieces, 'Dissident', so named as a reaction against those who insisted I was playing the bass 'wrong'. The intention was always to tour that album to promote it but, of course, the pandemic put paid to that, so I simply went straight back into the studio to start work on the follow-up, 'Navigator', which will be released on 2 April this year.
Available to pre-order from Bandcamp NOW!
'Navigator' is available to pre-order from www.karlclewsbass.bandcamp.com, and will be available from all the usual download and streaming outlets from 2 April, with a limited edition run of physical CDs becoming available in May.
Connect with Karl Clews

Website:              www.karlclews.com
Facebook:           https://www.facebook.com/karl.clews
Twitter:                https://twitter.com/ClewsKarl
Instagram:          https://www.instagram.com/karl.clews/
Bandcamp:         https://karlclewsbass.bandcamp.com/
YouTube:            https://www.youtube.com/channel/UCl2WJPNvF3hYfEXMmna28ew