Hotter Than July festival 2019
Ireland, Dublin Ireland, Dublin
Smithfield, Dublin 7 -
Smithfield Sq
---
---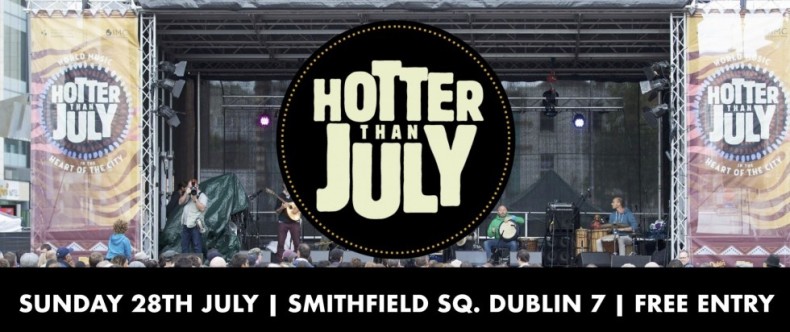 ---
A feel-good celebration of creativity, culture, diversity and community with high quality music performances from Irish-based and international acts.
A FREE, family-friendly and alcohol-free world music festival, Hotter than July is back in Smithfield Square this Sunday 28th July, celebrating the cultural diversity in Dublin city through music and dance from around the world. Everybody welcome!
Now in its 6th year, Hotter than July is presented by Dublin City Council, and Improvised Music Company, in collaboration with the Big Bang Festival of Rhythm, for a day full of feel-good rhythms and infectious melodies, with events and activities for the whole family.
In 2019, the festival will include a line-up of fantastic international and Irish bands, offering a kaleidoscope of joyful music from around the world, for a perfect 'summer in the city' event that everyone can enjoy. There will also be dancing, singing, and hands-on opportunities to get stuck in for all ages. Food and drink vendors will be on site, for a wonderful party of a summer afternoon. Full details of the programme and activities on offer will be available shortly. Follow us on Facebook, Twitter, Instagram or sign up to our newsletter to keep up to date.
---
---
Venue Information - Smithfield Sq
---