Dublin Jazz Gals Present - A jazzy Spring time show
---
---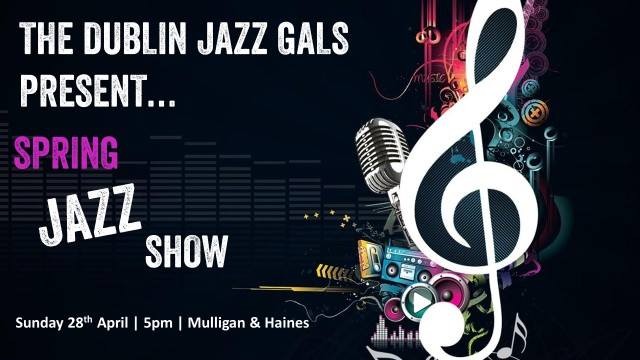 ---
'APRIL IN.... DUBLIN'.. 'Spring is Here!'
The Dublin (based) Jazz Gals (Trish, Aoife, Yvonne, Lesley, Emily and Clodagh) are returning to the foggy streets of Dublin town with a special spring time Jazz show.
Featuring classic standards from Cole Porter, Bob Thiele, Dean Kay, George and Ira Gerswin, Richard Rogers and many more.
Bring along your 'Secret love' or your 'Funny Valentine' so they can enjoy the 'Nearness of You' and will be thinking 'What a wonderful world!'
TICKETS are €10 at the door.
---
---
Venue Information - Mulligan and Haines
---