Kreisberg meets Veras : International Jazz Day
Ireland, Dublin Ireland, Dublin
28 Thomas St -
Arthur's
---
---
---
---
---
JONATHAN KREISBERG - ELECTRIC GUITAR
NELSON VERAS- NYLON STRING ACOUSTIC GUITAR
"The greatest collaborations are often built upon two unique and different personalities combining to create something beyond their individual realms. Thus is the case with the new "KREISBERG meets VERAS" project, which promises to be one of the most exciting guitar duos in the jazz and guitar worlds. Jonathan Kreisberg and Nelson Veras are both highly acclaimed artists on their instruments, and they have combined forces to create a program of original works and rarely played classics which welcome the listener to experience the start of a beautiful musical friendship."
"Two of my favorite guitarists in perfect symbiosis. This is without a doubt one of the greatest guitar duo projects I have heard to date. Refreshing and inspiring!"
— GUITARIST AND COMPOSER, LIONEL LOUEKE
http://www.jonathankreisberg.com/bio
https://www.facebook.com/nelveras/
---
---
Venue Information - Arthur's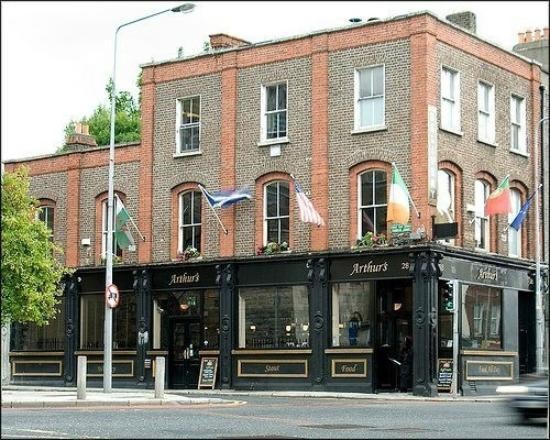 Arthur's is the nearest pub on the route to The Guinness Storehouse, one of the city's foremost tourist attractions. It is popular both with locals and tourists. Naturally it has the freshest pint of Guinness in all of Ireland.
---