Bird & Bass
---
---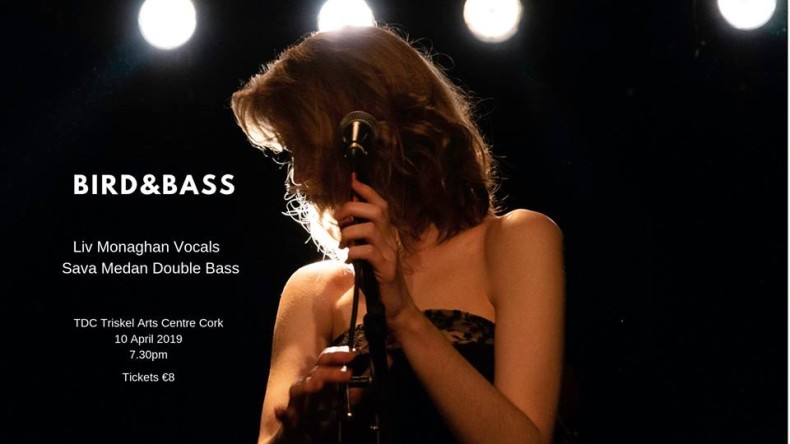 ---
---
---
Bird & Bass are Irish Vocalist and songwriter Liv Monaghan and virtuoso jazz bass player Save Medan.
Her music pulls threads from Jazz, Soul, Rock, and Romanticism to create an alternative, sometimes experimental, often poetic and always original sound.
Lover of the left-behind, of old things of letter-notes and half-light ghosts which get stitched, strung or typed back up together to make something new.
In December 2018, her first full length album, Slow Exhale was released. It's received praise from ELLE magazine, France Bleu, Culture France, Radio France, Lyric Fm and was awarded album of the week by Radio Rennes.
Bird and Brass will perform pieces from Slow Exhale their style can be described as Jazz through its arrangement and approach, it also brings together elements of Folk, Soul and World music in a way that greatly enhances the expressive nature of the music.
Tickets €15 - Over 18s - BYOB event
---
---
Venue Information - The Triskel Arts Centre
Triskel Arts Centre was founded in 1978, and moved to its current home in Tobin Street in 1986. Triskel celebrated its Thirtieth Anniversary in 2008. As Cork's principal Arts Centre our mission has always been to commission, present, and promote the contemporary arts in Cork, and to ensure the arts are made available to as wide a public as possible.
---